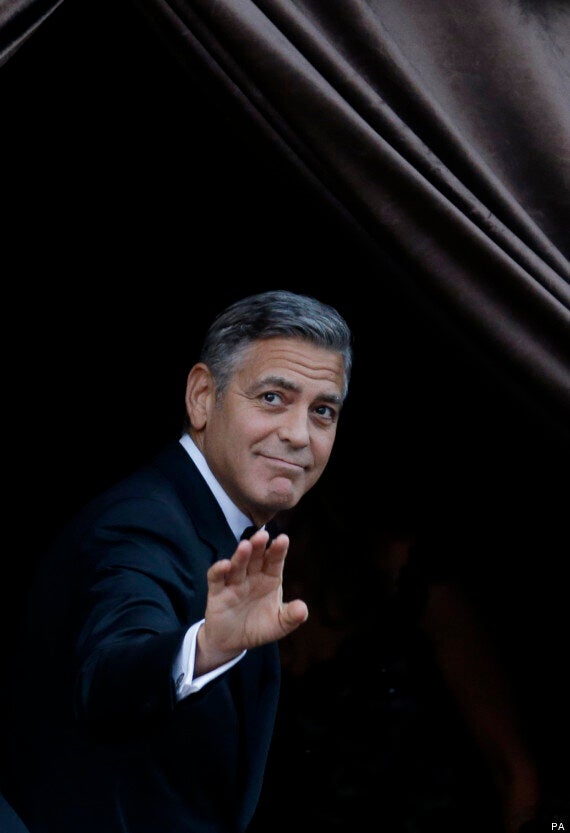 George Clooney will be making a one-off appearance in a 'Downton Abbey' sketch
Hugh, who plays Lord Grantham in the hit series, was able to make the call, after co-starring with George in 'The Monuments Men', which came out earlier this year.
"I was asked if I could help," Hugh reveals to HuffPostUK. "It was a long, long, long shot, but he had an afternoon free when he was in London, so he came to play.
"It made our year. It was brilliant."
The arrival of George, who will be seen in a special one-off sketch for ITV's charity phone-in, Text Santa, was something only Hugh and the producers knew about for a while.
"We were hoping to keep it that way until right up to transmission, but such is the quality of the rumour mill these days… "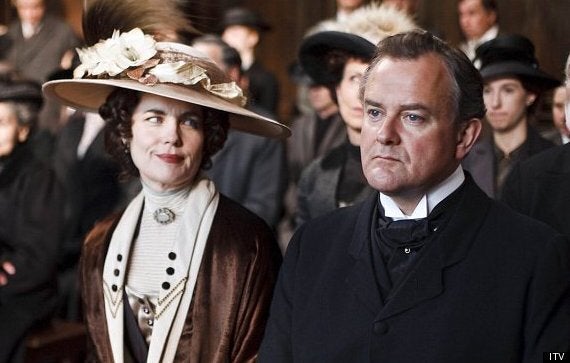 Lord and Lady Grantham haven't been getting along too well in this latest series
Viewers of 'Downton Abbey' have most recently seen Hugh's character Lord Grantham and his wife Cora (Elizabeth McGovern) grow increasingly distant this series, not helped by the arrival of her blatant admirer Simon Bricker (Richard E Grant).
This isn't the first time the pair have faced a stumbling block in their marriage, with their grief over the death of daughter Sybil forcing them apart, in the Earl's case into the larder with an over-attentive maid.
So will we see Lord Grantham distracted once again by the charms of another? Hugh Bonneville quickly shakes his head.
"It's not his turn in the larder, it's somebody else's turn in the larder."
What else will we see during the rest of this series?
"More tension with the daughter, but it all comes good in the end."
And how long can it last? He raises his eyebrows.
"Until Julian Fellowes gets fed up with it all. There'll be a natural end to it, and Julian will know when that is. But it's been lovely, long may it last."
'Downton Abbey' continues on ITV. Pictures from Series 5 below...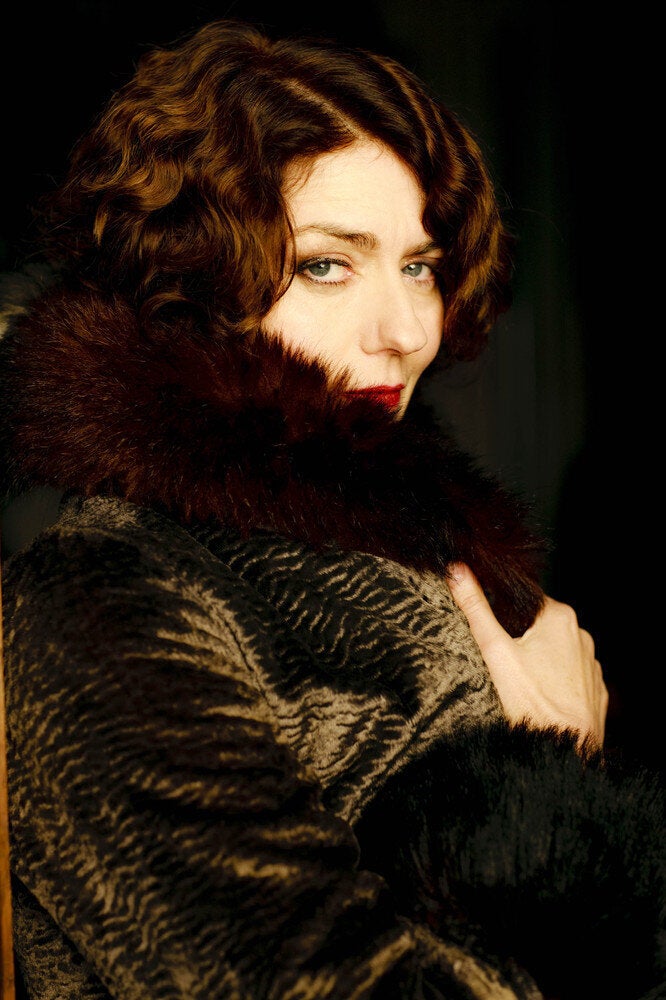 Downton Abbey Series 5
Related