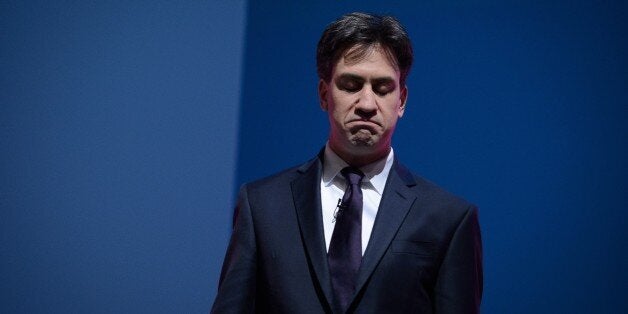 This comes as former cabinet minister David Blunkett suggested that the party should avoid making Miliband central to its attempts to persuade Britons to vote Labour at next year's election.
Speaking to the Guardian, the former Labour home secretary said: "This is a team approach... actually the offer is a Labour government, not a Labour presidency."
Blunkett went on to suggest that Miliband was not an exciting party leader, remarking: "If people want something that is just a performance, then they will be taken in by Nigel Farage. [Former Labour leader] John Smith once said to me, 'If you want excitement, go to the races'."
Meanwhile, Apprentice star Lord Sugar, a former Labour government enterprise tsar, told the same newspaper that Miliband fails to "come across as someone you would want to embrace".
Labour MP Graham Stringer told the BBC that Miliband was "not an asset" on the doorstep. "I don't think that is even a controversial thing to say, rather sadly," he added. "They [voters] think he doesn't understand the problems they are suffering."
The latest critical voices among Labour's ranks could be very awkwardly timed given that Miliband is set to face fellow Labour MPs at a party meeting tonight, where tensions could surface.
The party leader is expected to tell them that he has a strategy for Labour to win the next election, while his deputy, Harriet Harman, has insisted that 'we are not going to have a wobble or a leadership change'.
This comes after the Labour leader was slated following the party's narrow Ed Miliband after the byelection victory, with one senior member branding his leadership "totally dysfunctional".
Ukip leader Nigel Farage said the party was "ripping lumps" out of Labour in its northern heartlands after slashing the party's majority in Heywood and Middleton from nearly 6,000 to just 617 votes.
Labour MP Frank Field warned: 'If last night's vote heralds the start of Ukip's serious assault into Labour's neglected core vote, all bets are off for safer, let alone marginal seats at the next election."
Meanwhile, Miliband's mansion tax pledge, which would hit properties worth over £2 million, drew further criticism from Labour figures.
Labour MP Karen Buck, Miliband's parliamentary private secretary, said she was "very, very anxious" about it, telling the Daily Telegraph that she would only support the levy if safeguards for vulnerable people are included in the plans.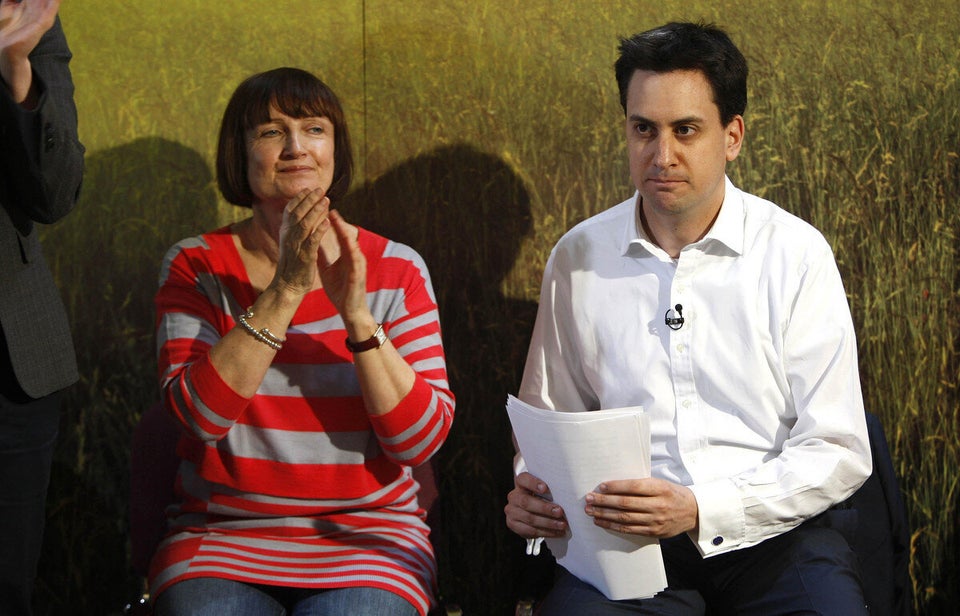 Blairites For/Against Ed Miliband
Lord Bragg, the Labour peer and broadcaster, told the Sun that Miliband's tax was "grotesquely unfair" and "may have wiped out Hampstead as a Labour seat".
Assem Allam, chairman of Hull City football club, said the policy was a "very bad idea" and a "vote killer". Speaking to the Times, Allam said it would be "disastrous" if Miliband implemented such a levy.
Meanwhile, members of the party's National Executive committee are preparing to confront Miliband over the drift in his leadership in a crunch meeting on November 4.
Speaking on condition of anonymity, one NEC member told the Telegraph that the Labour leader was afflicted by the "curse of Gordon Brown". Another NEC member said the party's election strategy was "totally dysfunctional", adding: "Nobody knows who is running what. There seems to be four or five different people in charge of different things."
Popular in the Community