Dynamic Driver (model 770.1)
Injection Moulded Steel
Mouldable over-ear hooks
Replaceable tuning filters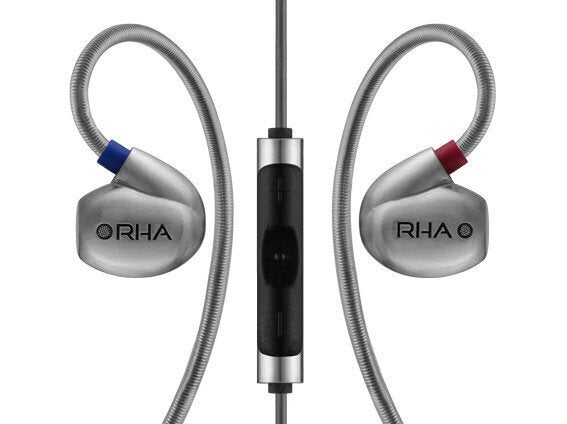 The third pair, the T10i, have gone in completely the other direction, philosophically.
Where the light, streamlined MA600i in-ears were aimed at combining high-level sound with an accessible price-point, the T10is are going after the premium market like a steel-moulded bull in an extremely high-end China shop.
These are £150, High Fidelity, Injection Moulded, Everything In Caps in-ear headphones which to be honest I found totally intimidating and left me whimpering in a corner.
The look of these headphones is… quite something. And a bit weird at first. They reminded me of the derelict space ship in Alien - all twisted tubing, strange, un-Earthly steel shapes and tuning filters that look like engine parts.
They are cold to the touch and heavy, and look striking in the same way as a well-designed missile or a shiny fuel pump. They are durable, clearly carefully-made and utilitarian. But they aren't comforting. Or really all that comfortable either. They are big in the ear, and the 'mouldable' hook design felt a little fiddly at first, and oddly loose after a few days' use. Not that the cable itself loosened, mechanically. They just didn't seem all that tight.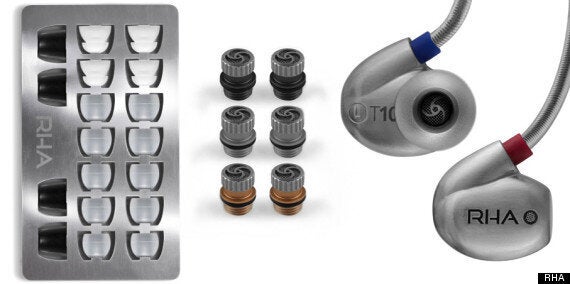 Of course you're not spending this amount of money on earphones that just look good. You're buying them for the sound. And yes, they sound exceptional. RHA recommends a 20 hour 'burn in' time to really get the headphones up to scratch. To be honest, we couldn't tell much difference before and after that time. But they were resonant, clear, rich earphones which seemed to benefit from the "handmade", "true-to-life" 770.1 model driver, and dealt handily with everything we threw at them.
As ever with RHA you get a full set of ear tips, of different materials, in the box. This is generous and a nice touch, as is the leather carrying case. New this time around - and arguably somewhat insane - is the inclusion of three sets of tuning filters -- the bit at the very end of the earphone, to you and me -- to help boost the low or high end, or stay the course with a "reference" sound. There is a slight difference to our ears, but it is slight - you might need to really APPRECIATE sound quality to understand what you're hearing here, and what you're not.
You're also getting a three-button iOS--optimised cable remote, a "multicore oxygen-free copper cable", a gold plated 3.5mm connection jack and a nice box to boot.
Overall, what you're in store for with the T10is is a very well made, substance-over-sleekness set of premium earphones, at a little less than you'd pay for the top-end bigger-name brands' equivalents. That's a good deal.
Subjectively, to us, the effect of the T10i earphones was one of confidence and precision, but also a vague sense of furiously optimised aggression, and an overall lack of warmth in the feel and shape of the product. They were easy to like, extremely impressive in an objective sense, but hard to embrace and love.
But that's the sort of sentiment these headphones, if they were a person, would laugh at, spit on, chew up and stamp all over. We remain terrified, then, but impressed. We promise.

Related