NASA has unveiled a menacing new image of the Sun which shows our star pulling a face that more than a little resembles that of 'jack-o-lantern'.
By sheer coincidence the observatory was able to take the picture just as the sun was pulling its most terrifying face.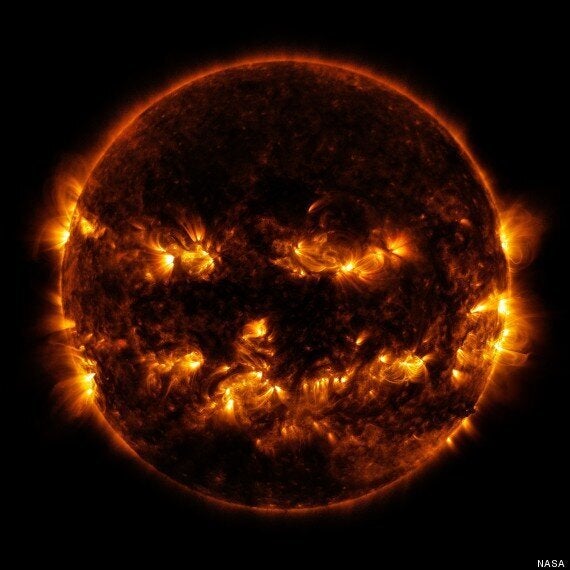 NASA explains what causes the spooky snapshot saying:
"Active regions on the sun combined to look something like a jack-o-lantern's face on Oct. 8, 2014. The active regions appear brighter because those are areas that emit more light and energy — markers of an intense and complex set of magnetic fields hovering in the sun's atmosphere, the corona."
Related