Now, the Swedish Childhood Cancer Foundation (Barncancerfonden) has created their own version of the ad, and the result is truly thought-provoking.
The cancer charity's advert can be seen on billboards around Sweden's subway network.
Like in the Apolosophy advert, the billboards show a young woman with sleek hair, then as a train approaches the platform, the woman's hair begins to blow around her face.
But there's one major twist in the charities version - we won't spoil it, you really do need to watch the video for the full effect.
Globally about 175,000 children are diagnosed with cancer each year. The Swedish Childhood Cancer Foundation's advert aims to raise awareness about what it's like for children living with the disease.
The advert has now been viewed over 1.5 million times on YouTube.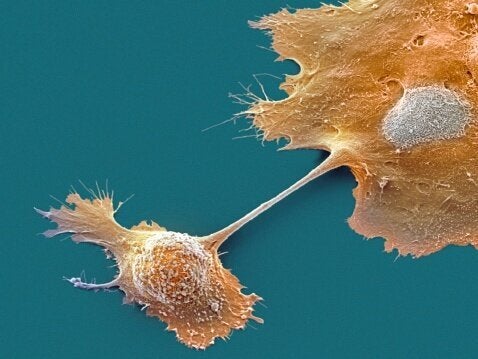 30 Facts About Cancer That May Surprise You