The final, panicked words of one of the Air France pilots on board doomed Flight 447 have been revealed.
Junior pilot 32-year-old Pierre-Cedric Bonin was in the cockpit along with co-pilot David Robert, 37, when it became clear the aircraft was in trouble.
Captain Marc Dubois, 58, said to have been exhausted having spent the previous day sightseeing in Rio de Janeiro with his companion, an off-duty flight attendant and opera singer, was not in the cabin.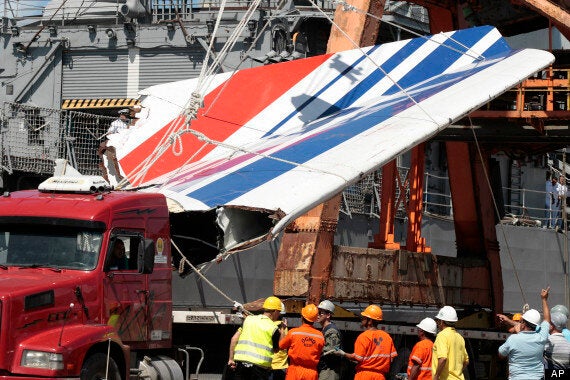 Parts of the aircraft were recovered from the ocean floor
One of the pilots can be heard shouting "Fuck, we're dead!" after the A330 hit heavy turbulence and slammed into the water off the coast of Brazil.
Moments earlier, Robert is heard to say: "Fuck, we're going to crash! It's not true! But what's happening?"
Chief investigator Alain Bouillard is quoted as saying: "If the captain had stayed in position through the Inter-tropical Convergence Zone, it would have delayed his sleep by no more than 15 minutes and because of his experience, maybe the story would have ended differently.
"But I do not believe it was fatigue that caused him to leave. It was more like customary behaviour, part of the piloting culture within Air France. And his leaving was not against the rules. Still, it is surprising. If you are responsible for the outcome, you do not go on vacation for the main event."
It is thought Bonin – known as a "Company Baby" because he only had a few hundred hours of flying under his belt – was unable to correct a loss of lift nor the malfunctioning of the airspeed sensors.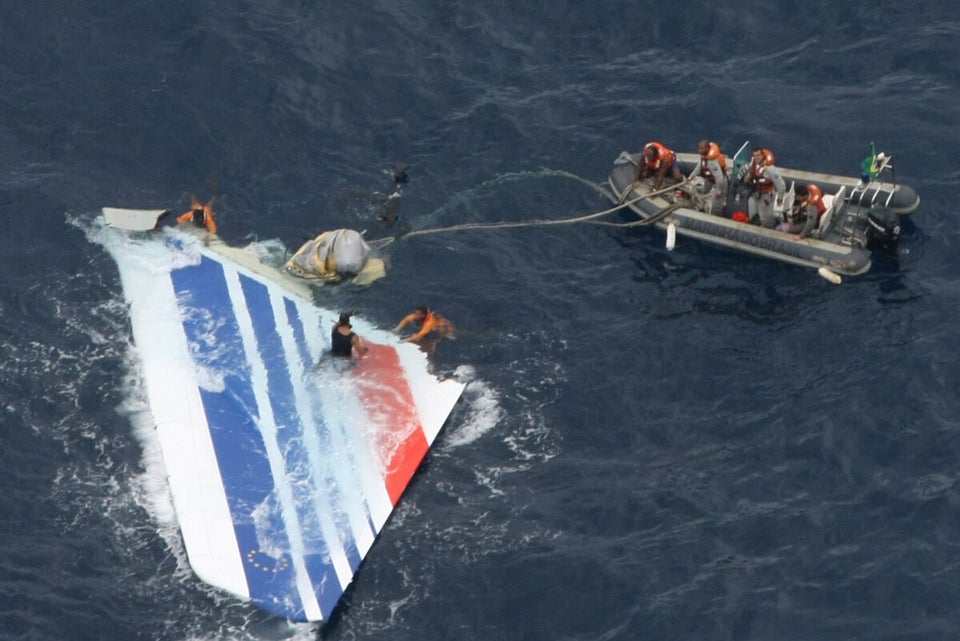 Air France 447
Dubois re-entered the cockpit one minute and 38 seconds after the emergency took hold but it was too late.
It claimed that crew were unable to apply correct procedures after the aircraft encountered turbulence a few hours into the journey.
This led to the jet plummeting into the ocean at more than 11,000ft per minute.
The BEA concluded the plane did not fall apart mid air and that the cabin never depressurised, meaning most of the passengers likely died on impact.