Luis Suárez has once again denied racially abusing Patrice Evra almost three years to the day since one of English football's most infamous incidents.
Suárez was fined £40,000 and received an eight-match ban from the Football Association for racially abusing Evra during Liverpool and Manchester United's Premier League draw at Anfield.
The Uruguayan, still serving a four-month suspension for biting Italy centre-back Giorgio Chiellini at the World Cup, admitted he "did wrong" when he bit opponents but still showed no contrition over his behaviour towards Evra.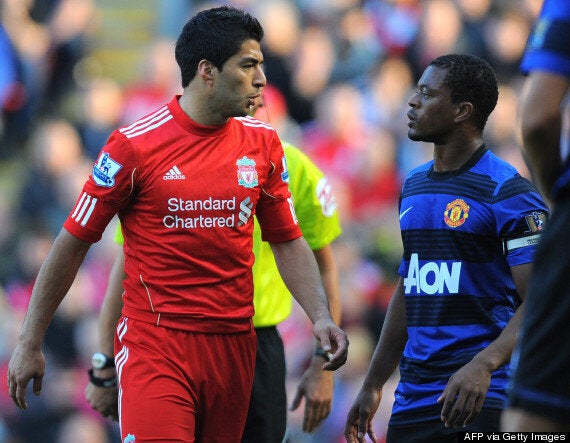 Suárez has never apologised to Evra
"When I say I'm sorry it's because I regret something," Suárez said. "Being sorry implies regret. But they have also sometimes judged me on things that aren't true, such as the racism thing.
"I was accused without evidence and that's what grieved me the most. The others were actions when it was me who did wrong. I accepted that and begged forgiveness, but the racism thing, when I was accused without evidence, that did upset me.
When Evra asked Suárez why he had kicked him following an earlier foul, the FA reported Suárez as saying "Because you are black."
Earlier this year, Suárez described the Evra case as "all false" and lamented he was "accused without proof".