One Young World, the global forum for young leaders aged 18 - 30, has quite the legacy.
To date, ambassadors have realised phenomenal achievements, from establishing the first rape clinic for women in Somalia, to founding an NGO to help young people escape the street in Nairobi and providing a safe and clean source of light to 140 villages in rural India, impacting the lives of 30,000 people.
This year the young people will be sharing the stage with individuals including Sir Bob Geldof, Kofi Annan, Muhammad Yunus, Dame Ellen MacArthur and Jimmy Wales.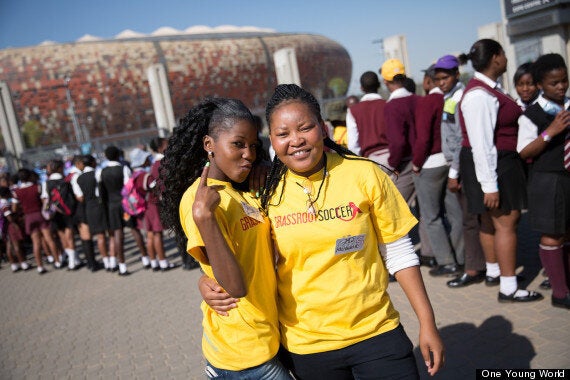 Taking place in Dublin between 15 and 18 October, One Young World aims to inspire young people to enact real change in their countries.
Many of the inspirational achievements of One Young World's young people have sprung from ideas they have had or people they have met at previous summits.
Inspired by discussions of gender equality, for instance, Prakash Neupane decided to gather a team of experienced IT professionals to co-found G-Hackademy; a social business which aims to equip young women in his home country of Nepal with the skills needed to make a career in the IT industry.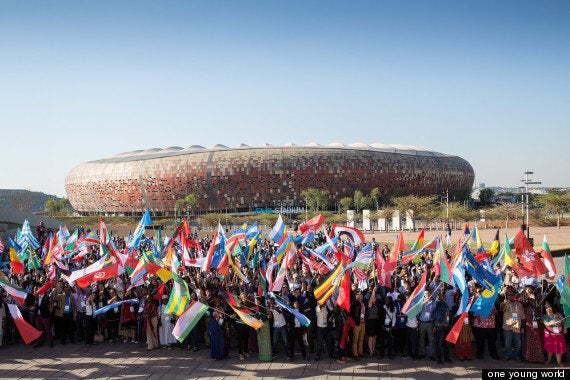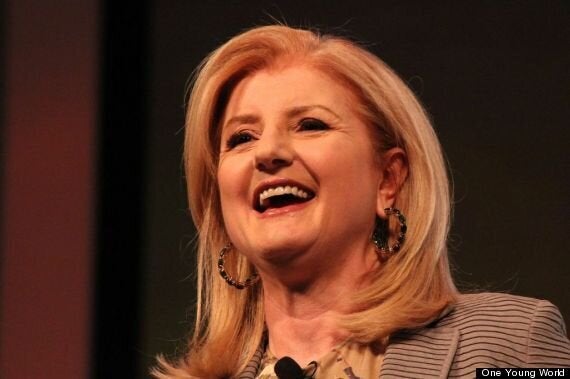 Arianna Huffington speaking at the One Young World 2013 summit
Asiya Mohammed, a high-flying young civil servant in Trinidad and Tobago, decided after attending the 2013 Summit to leave her job and found Conflict Women.
This social enterprise financially empowers survivors of domestic and sexual violence by facilitating market access for their jewellery and art and providing them with training in business development and jewellery design.
A key focus of this year's Summit will be Peace & Conflict Resolution, using Ireland's legacy of the Troubles and the relatively recent resolution as a shining light for other international conflicts.
Representatives from countries including Israel, Palestine, India, Pakistan, Afghanistan, Iraq, Syria and Sudan will also be speaking about their own experiences about conflict-related initiatives. North Korean Defector, Yeonmi Park will be there to share her extraordinary story too.
This year's summit will also play host to a rare occurrence – four former Latin American Presidents - President Toledo from Peru, President Ardito-Barletta from Panama, President Vicente Fox from Mexico and President Pastrana from Colombia - will be gathering on stage to guide discussions with the delegates and Ambassadors, offering inspiring insight on their experiences.
International sports stars will play their part, including endurance swimmer Adam Walker, former England Captain Sol Campbell, tennis Champion Boris Becker and Grenadian Olympic Sprinter Kirani James.