A woman was given the shock of her life when the battery inside her mobile phone exploded and caught fire.
She was travelling on a bus in Sichuan province in South West China when the phone battery malfunctioned and dramatically burst into flames.
The woman is then seen grabbing the burning phone and running off the bus as the other passengers try and escape as well.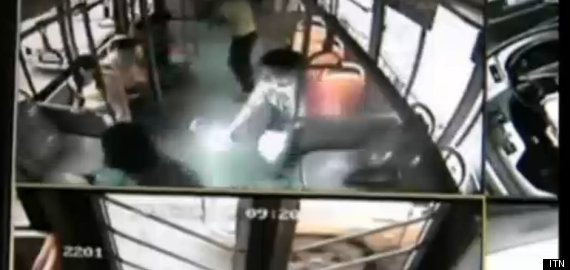 Incredibly Chinese media reports that no one was hurt in the incident however local government officials have reminded citizens to remain vigilant about buying good-quality phone batteries.
This is just the latest in a number of battery incidents that have been plaguing China in recent months.