If the sound of a commuter's sneeze sends shivers down your spine, fear not. This new jacket may help protect you against flu and other nasty viruses.
Introducing, the 'Germinator Transit Jacket' that allows commuters to 'catch trains, not colds'.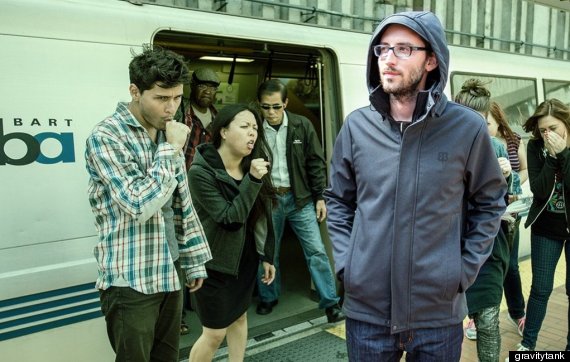 This new product is designed to protect commuters from filthy hands, chesty coughs and germ-ridden handrails on buses, trains and the underground.
The way it works is simple: a high zip-up collar made of "silver-infused anti-microbial fabric" with pullout cuffs to cover hands when gripping poles on public transport.
SEE ALSO:

12 Common Cold And Flu Prevention Mistakes We All Make

Autumn Colds And Flu: Grapes And Blueberries Are Amazing Immune System Boosters
"We noted that people pulling their sleeves down to grab a pole or burying their faces in their scarves when someone around them coughed, says co-creator Nadeem Haidary. "These workarounds became inspiration for clothing that helps protect you on public transit."
After all, washing your hands after commuting doesn't protect from germs in the moment, he adds. We need to stop the germs spreading in the first place.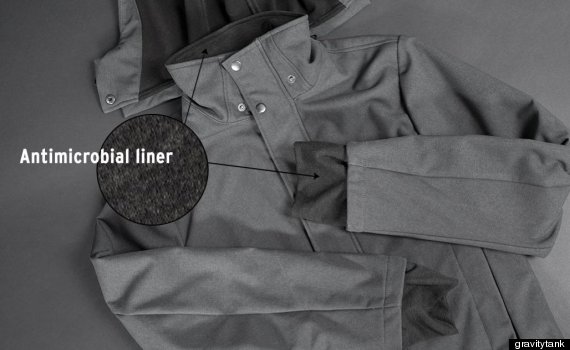 But not everyone is convinced.
Professor Ronald Eccles, director of the Common Cold Centre & Healthcare Clinical Trials at Cardiff University, told HuffPost UK Lifestyle: "I cannot understand how the jacket provides any protection against catching cold and flu.
"It does not cover the nose and eyes, and these are the points of entry for the viruses," he added.
The jacket is the brainchild of gravitytank, a Chicago-based innovation consultancy group, and was crowdfunded by Betabrand.
What do you think of the jacket? Let us know in the comments below or tweet us @HuffPoLifestyle