Google has unveiled its new family of smart devices on the eve of Apple's iPad announcement.
A new Google Nexus 6 smartphone is top of the list, followed by the Nexus 9 tablet and the Nexus Player media streaming.
Google also revealed final details on its next version of Android, which will be called Android 5.0 Lollipop.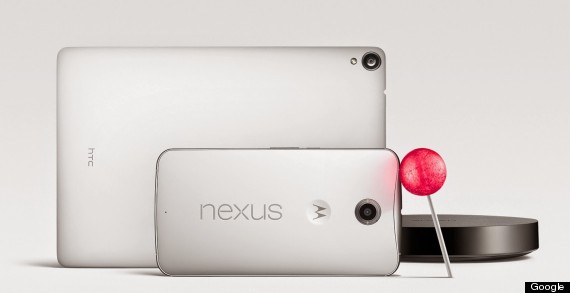 Here's what you need to know:
Nexus 6: This Motorola-made phone has a large (very large) six-inch 1440 x 2560 pixels display - and that's the biggest (ho ho) thing that marks this phone out among its competitors. It also features a large (again) 24-hours battery, a 13-megapixels rear-facing camera and a Snapdragon 805 quad-core 2.7 GHz processor. It's light on gimmicks - there's no rear-buttons, stylus or fingerprint sensor. But it looks like a great, fast, well-made, sleek smartphone. It's said to be available for pre-order late October. Needless to say it runs Android 5.0.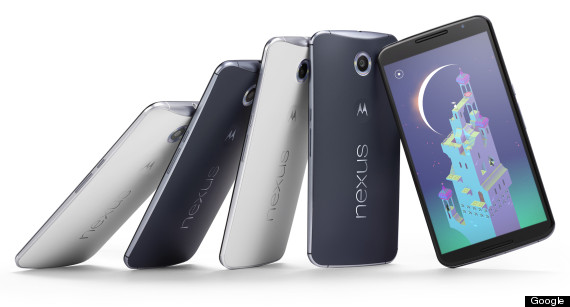 Nexus 9: This is Google's iPad air. It's a nine-inch, thin and light Android tablet which comes with the same soft grip and curves you know and loved in the older Nexus 7, except it's much thinner with a smaller bezel, three colours (white, black and gold) and HTC BoomSound front-facing speakers. It has a huge 6,700 mAh battery, an 8-megapixels rear-facing camera and a 64-bit Tegra K1 processor. It will be available on 3 November from various UK outlets.
Nexus Player: this is Google's first (sorry, latest) attempt at taking control of your TV. It has the same abilities as the Chromecast but also comes with a voice controlled remote, a full console-quality gamepad (sold separately) for real gaming with Android games and runs apps of its own including Netflix and YouTube.