It's been almost four months since the world was left shaken by the downing of Malaysia Airlines Flight MH17, but harrowing pictures from the crash site today show how the remnants of smouldering wreckage remain untouched at the devastated scene.
Cuddly toys sit propped up against blackened wreckage; candles are lit on the scorched earth; debris and molten metal are all that remain of the passenger jet that was travelling from Amsterdam to Kuala Lumpur when it was shot down, killing all 298 people on board - two-thirds of them Dutch nationals.
Now, in a bid to bring closure to the heartbroken families of those on board, Ukrainian search teams are set to comb the crash site of the plane, which went down on July 17 and is believed to have been hit by a surface-to-air missile fired from territory held by pro-Russian separatists.
But, for now it seems, time has stood still at the scene of one of the most shocking aviation disasters in modern history.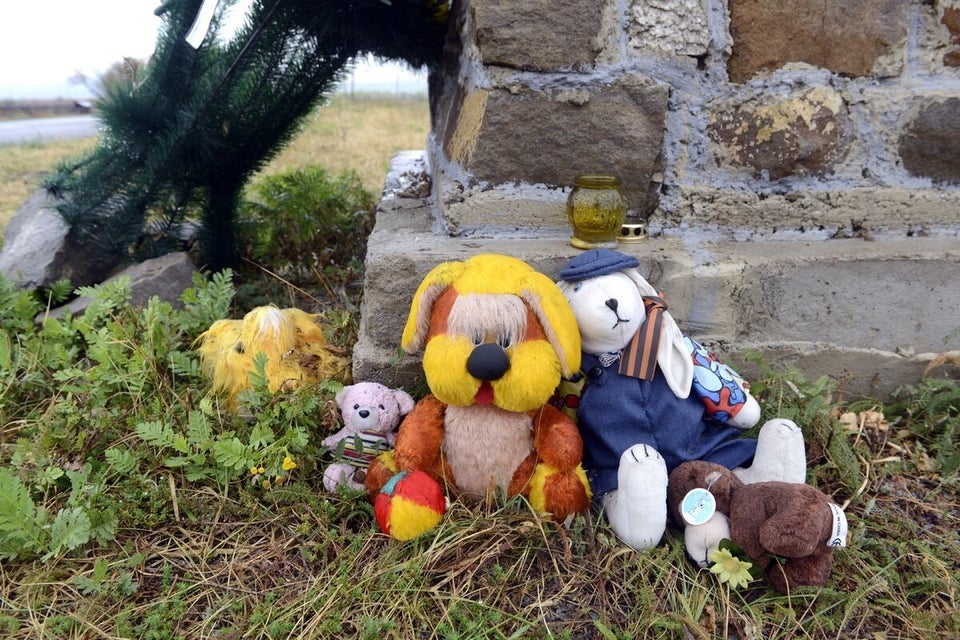 MH17 Crash Site
Dutch forensics teams in the Netherlands have so far identified 272 victims of the crash, but there are still believed to be remains in the area.
Prime Minister Mark Rutte said last week he was furious that Dutch investigators had been unable to finish work in the area due to ongoing fighting between pro-Russian separatists and Ukrainian government forces, Reuters reported.
The Dutch government has said Ukrainian searchers have already recovered belongings including passports, luggage, jewellery and children's toys from the wreckage.
The Security and Justice Ministry said in a statement that 40 members of the Ukrainian disaster response agency participated in a new round of searching at the wreckage site in Eastern Ukraine Monday. Four Dutch officials and an OSCE team were also present.
Eight forensic experts will also fly to Ukraine to examine the belongings before they are returned to the Netherlands.