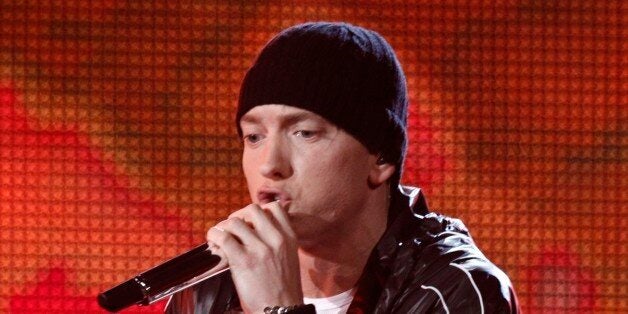 As Eminem turns 42, there's officially no better time to cast your eyes back at the rapper's back catalogue and some his greatest works yet - his music videos.
While the 'Slim Shady' creator's controversial lyrics are often examined and debated by fans, it's his videos that have never failed to impress.
The visual accompaniments to Eminem's tracks include everything from political commentary to parody versions of celebrities, which has led to the clips being barred from various music stations on a number of occasions.
While there are serious clips including 'Stan' and 'Guilty Conscience', Marshall Mathers has also donned a variety of costumes and get-ups for the videos for 'Just Lose It' and 'Without Me'.
With plenty to choose from, whittling it down to ten has been tough - are these really the rapper's best efforts?
Watch the clips and have your say below…