Facebook has added a new feature called 'Safety Check' which automatically allows you to let people know you're OK after a natural disaster.
The feature is automatically enabled by location so if, for example, an earthquake is registered in your area a popup on your phone will let you send out an alert to your friends.
It's directly tied into the location of your friends as well so you'll instantly be able to see if anyone else you know in your area is OK as well.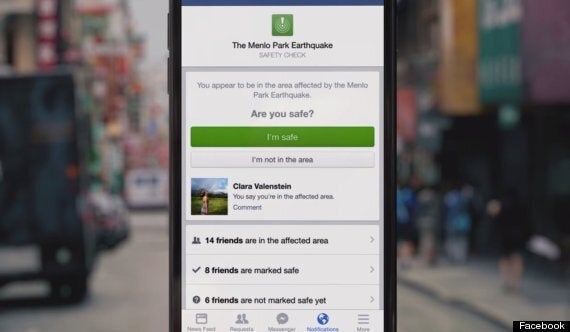 While niche, it's a feature that is increasingly becoming the norm on smartphones as a means of helping both friends, families and authorities track down missing persons in case of events such as these.
Samsung's new TouchWiz software for Android actually includes a location-based emergency warning system that'll pop up an alert on your phone if a natural disaster or civil event is predicted in your area.