'Gogglebox' star Nikki Tapper has revealed her personal battle with breast cancer, as she prepares to take part in Cancer Research UK and Channel 4's special charity evening dedicated to research into the disease - 'Stand Up To Cancer'.
Nikki, who stars in the hit show along with the rest of her family in Edgware, north west London, tells HuffPostUK of her diagnosis three and a half years ago, forcing her to have a mastectomy, followed by five months of chemotherapy and further surgery.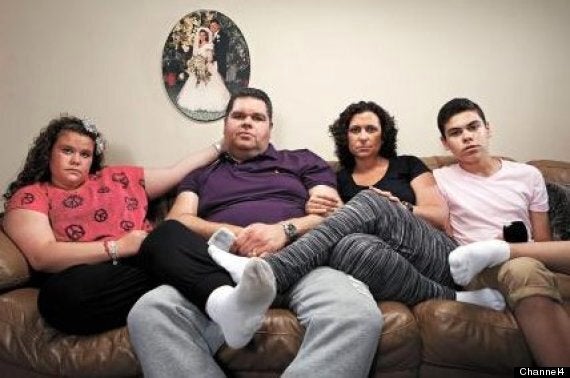 Nikki Tapper (second left) with her family, who all feature on 'Gogglebox'
"My mum had breast cancer, too," she says. "I had gene testing done, and everyone else in my immediate family had the BRCA gene, but I didn't have it, and yet I got the illness. The doctors tested me twice in two laboratories because they didn't believe it.
"But I was relieved, because it means I didn't pass the gene on to my daughter, Amy."
A full-time nursery teacher when she's not being filmed watching TV, Nikki is clearly a strong and positive woman, but she admits the worst part of her illness was the effect it had on her family.
"There were times when you go to a dark place," she remembers. "Amy was nearly 12, and changing schools, it was a time when she just needed her mum, and Josh was 14. It was very hard for them and my husband Jonathan."
Despite this, Nikki battled through. "I didn't have a meltdown about the whole thing, and I think that kept everyone together. Our family and friends were amazing, and they helped us through it."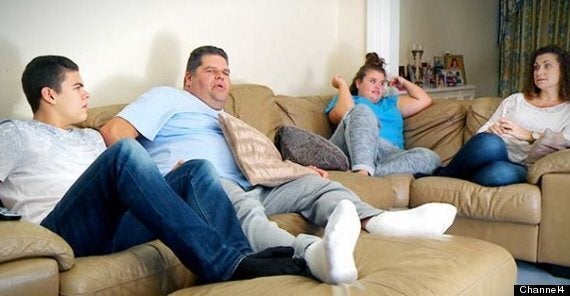 Laughing, arguing - "What you see is what you get" with the Tapper family watching the box, on the box
It's clear why 'Stand Up To Cancer' is going to be so important to Nikki and her family.
"It's very poignant in our lives," she says. "There are so many charities out there, each one is amazing in its own right, but cancer touches so many lives, it's horrendous. And we were very lucky, but not everyone is. And they've come such a long way with research, I just want them to keep going."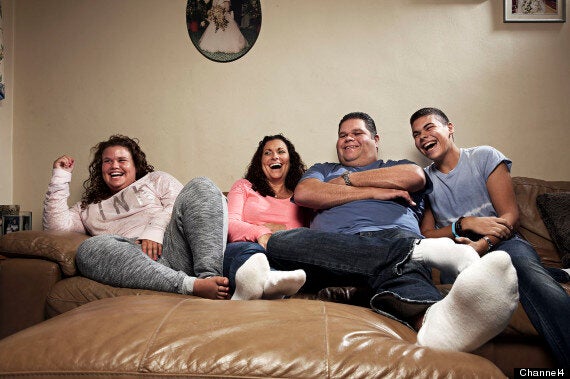 Nikki's the only one in her family who will watch 'Downton Abbey'
What's ironic for Nikki is that the reason she's on 'Gogglebox' is, indirectly, because of her cancer treatment. Her mother nominated her for 'Jewish Mum of the Year', for which she got through to the final stages. A researcher visited her house a few times, and remembered her family when they were looking for participants of the hit show, which simply films people watching telly.
"It is intrusive because they're here two or three times a week," says Nikki, frankly, "and they have to tell us what to watch, otherwise we'd all be watching different programmes, definitely.
"But we soon forget the cameras are there and behave normally. We film for so long, we all start arguing. So what you see is what you get – promise."
And Nikki's own favourite show?
"Left to my own devices, I'd have to say 'Downton Abbey'," she says quickly. "Even though everybody else in the house hates it."
'Gogglebox: Celebrity Special for Stand Up to Cancer' is on at 9pm on Friday 17 October on Channel 4, as part of the channel's special night. Stand Up To Cancer is a joint national fundraising campaign from Cancer Research UK and Channel 4, which funds ground breaking research to bring new and kinder treatments to patients to beat cancer sooner. Visit Standuptocancer.org.uk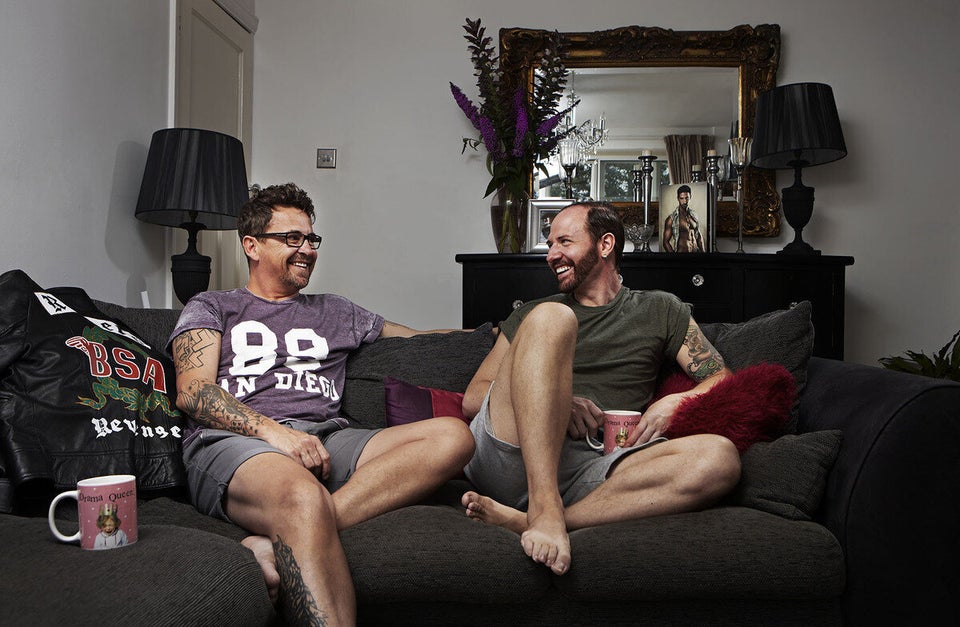 'Gogglebox'