Introducing Lucia Pittalis: the female makeup artist capable of morphing into Rocky Balboa with the swish of a brush.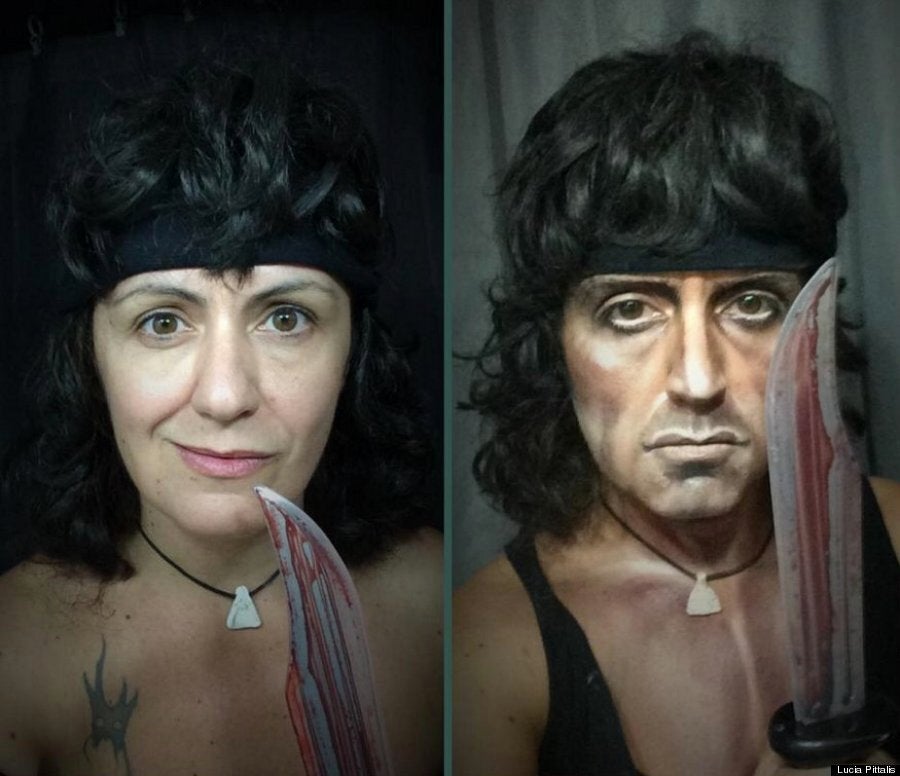 Italian makeup artist, portrait painter and avid Instagrammer Lucia puts her artistic talent to incredibly good use. She can transform her face into anyone - from Iggy Pop to Bette Davis - and the resemblances are uncanny.
She's now our number one source of inspiration for Halloween-themed makeup. Here's why...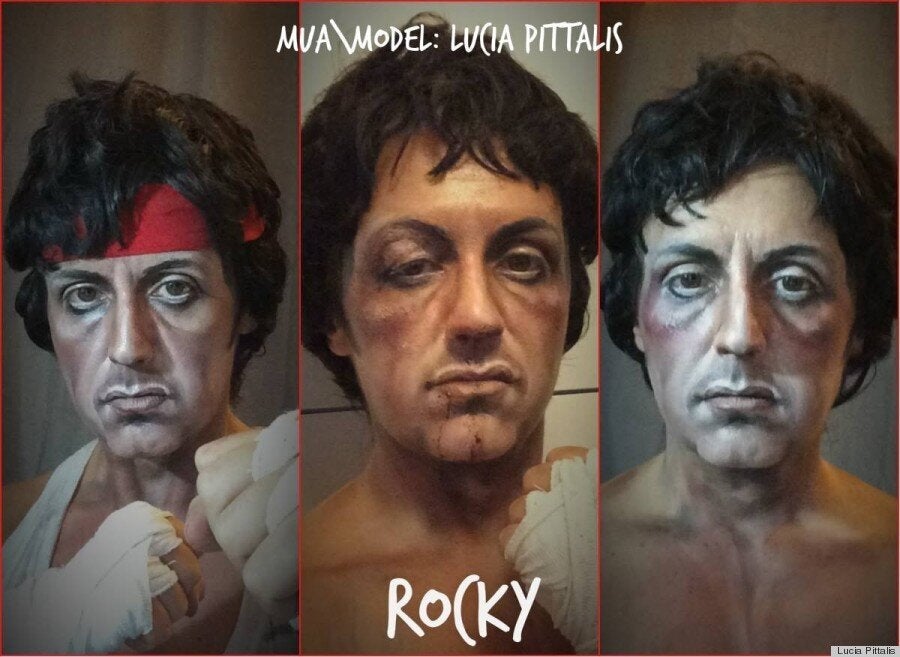 Speaking to HuffPost Style, Lucia says that her recreation of Rocky Balboa took more than five hours.
"The process is studying the character: watching photos, movies, videos and saving frames where necessary," she said.
"I think how can it be adapted on my face. It is a kind of acting process before. I must be that character. Then I put on background music related to that character to be in the mood and I start to watch myself in the mirror."
Her artistic weapons of choice: an Italian product called IndioColor sticks.
Her makeup-removing process: makeup remover, water and soap.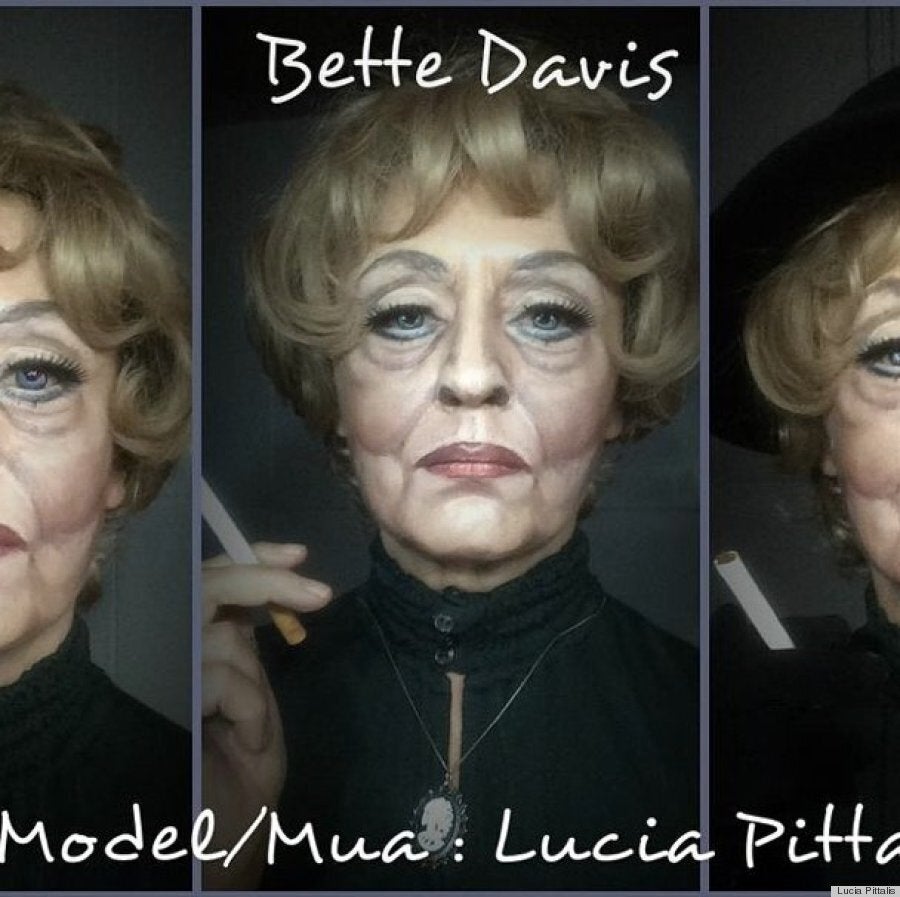 "My favourite transformation was Bette Davis," Lucia told HuffPost Style.
"I have a deep love for such a great actress and talent. I want to do 'Baby Jane' too with her madness and expressions very soon."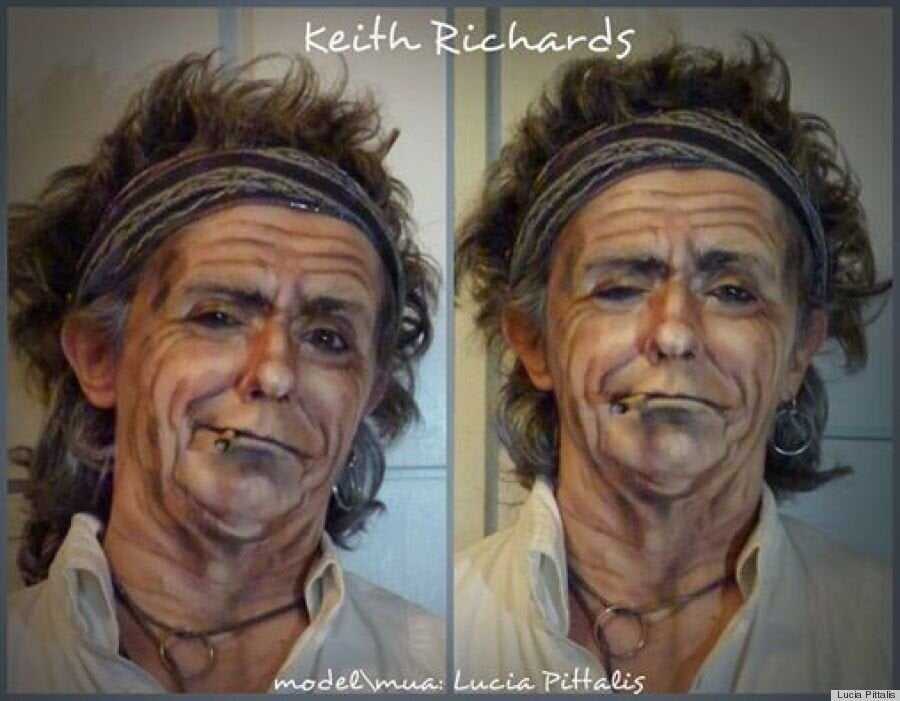 What does she suggest for those going full on 'art attack' this Halloween?
"Love a character and have fun to create with your own possibilities. I buy old stuff at markets like wigs and accessories. It's extremely fun searching for good stuff to create a character," she said.