The Dubai government has unveiled what might be the fastest ambulance in the world, a heavily modified Lotus Evora.
The Evora -- capable of hitting 0-60mph in just 4.8secs -- has been outfitted with lights, siren and a full paramedic's kit in the boot including a defibrillator.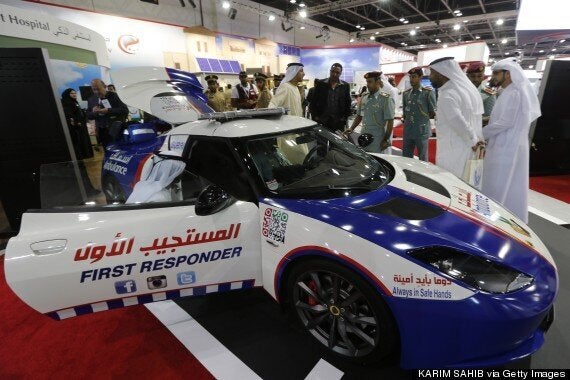 Dubai hasn't stopped there as it plans on increasing the sports car line up to include Ford Mustangs and a Chevrolet Corvette.
The BBC reports each driver who's assigned to the car will have to take a rigorous high-speed training course in order to help them navigate through Dubai's busy traffic.