Charles' Duchy of Cornwall estate has launched "humane and lawful" measures to control the population of greys, which are carry a poxvirus which is deadly to red squirrels, which were once common but are now extinct in many areas of the country.
There are only around 140,000 red squirrels left in Britain, mainly in northern England, but there are thought to be more than 2.5 million greys, according to the Forestry Commission.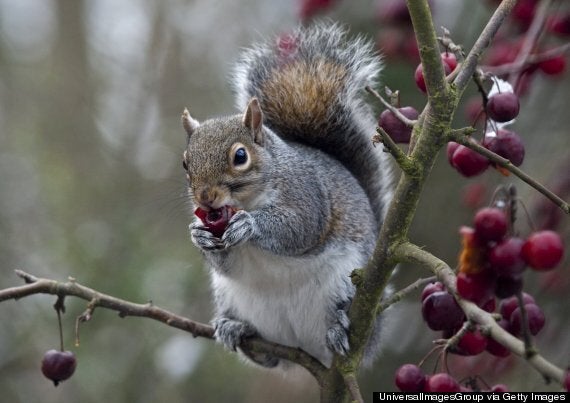 Grey squirrels on the prince's estate will be culled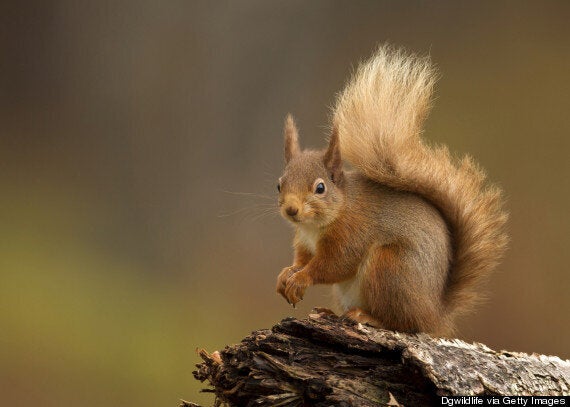 Red squirrels are rare in Britain today
The grey squirrel was first brought over from America in 1876. It is also "extremely destructive" in woodlands, stripping the bark from trees and causing a "major impact" on woodland conservation, biodiversity and sustainability, according to the Forestry Commission.
Prince Charles is a patron of the Red Squirrel Survival Trust and has been a vocal advocate on its work to protect the rodent whose future is increasingly uncertain.
A spokesman for Prince Charles said: "The red squirrel is a most cherished and iconic national species, and, as Patron of the Red Squirrel Survival Trust, The Prince of Wales keenly supports all efforts to conserve and promote their diminishing numbers.
"Where appropriate, this includes the humane and lawful control of grey squirrels as well as other measures to enhance the natural habitat of reds across the Duchy of Cornwall estate, in accordance with established estate management practices." Charles is a patron of the Red Squirrel Survival Trust
Because of the damage they cause to trees, grey squirrels are an obstacle in the Government's pledge to increase woodland cover from 10% to 12% of England's land area by 2060.
They cause an estimated £10 million a year in damage to trees, the Country Land and Business Association (CLA) said.
Charles' Duchy estate includes around 200 square miles of land, split between areas including Devon, Cornwall, Wales and Herefordshire.
Popular in the Community