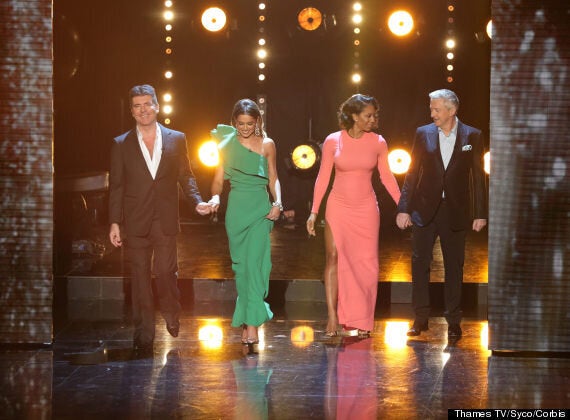 Jack Walton had the uncoveted distinction of getting the ball rolling (or should that be the Rubik's cube turning..?), performing a guitar-led cover of Paula Abdul's 'Straight Up', a song he admitted he'd never heard of before the night. We were getting rather distracted by his exposed arms, if we're honest, until he reminded us during his opening VT that he was born in 1996, which made us then pull ourselves together.
Well, no, honestly she didn't, her performance of Blondie's 'Call Me' was as limp, weak and lifeless as Cheryl's hair before she discovered L'Oréal, we have a feeling she ought to get used to the bottom two - if she doesn't find herself booted out in Sunday's double elimination, that is.
Andrea Faustini took to the stage after that with an enthusiastic rendition of Whitney Houston's 'One Moment In Time'. The song allowed the "Italian love bear" (not our words!) to show off his impressive vocals, but he found himself being criticised by the panel for the first time, with style icon Louis Walsh slagging off his blazer and Simon criticising his "scrunched up" face.
We might advise certain members of the panel to consider their own faces before going in on the contestants'.
Following that, Lauren Platt performed a stripped back version of 'Flashdance (What A Feeling)' that gave us chills, though she failed to live up to the definitive version of the song first heard in the Gaviscon advert.
Ben Haenow then performed the first of three songs not actually recorded in the 80s, though we didn't actually mind because his version of 'Jealous Guy' was pretty much flaw-free, meaning he and Lauren should both easily coast through to the next round of live shows.
The honour fell to Fleur East to drag us back to the 80s, singing a track which first charted in 1990. Excellent. Fleur - who first performed in the 'X Factor' live shows as part of Addictiv Ladies in 2005 - showed quite how hungry for her place in the competition she was, hitting back at Mel's accusation that she was out-sung by her backing vocalists by singing the chorus of her song acapella, having previously compared the contest to 'The Hunger Games' in her opening VT.
The message was clear: don't mess.
Stereo Kicks were up next, with Cheryl claiming that for a boyband of eight people there was a very little energy surrounding them when they arrived on stage. And speaking of low energy, Lola Saunders picked herself up from last week's heavily criticised performance and came back with a much more rousing version of 'Imagine', a song which, y'know, first made the chart in 1971.
Less impressive was Jake Quickenden's version of 'Total Eclipse Of The Heart', one of the night's weakest performances, which was noted by the judges, especially Simon who said parts of it were "terrible".
One of the competition's most talked about contestants, Chloe Jasmine, gave us a very Bond theme-inspired version of Irene Cara's 'Fame', complete with glitter raining down from the ceiling. Mel told Chloe that Cheryl had done her a "disservice" with the track, while Simon told her she could be "in trouble". Chloe seemed more concerned about the fact she'd swallowed a load of glitter, but still managed to keep on singing, adding: "How exciting!"
Paul Akister's performance of 'If You Don't Know Me By Now' was fairly by-the-numbers, but the judges were suitably impressed. Louis called it the "best performance of the series" so far, which we definitely don't agree with, and Mel told him he was getting sexier every week, which we definitely do agree with.
And speaking of sexy, Stevi managed to avoid a shirt rip during his song, which were were admittedly a little disappointed by. His vocals were, frankly, not all there, and while we do look forward to Stevi's performances, there are about 9 singers in the competition more deserving of their place than him, so his days should really be numbered in the interest of fairness.
Only The Young gave the most bizarre performance of the night, singing a banjo-heavy version of 'Come On Eileen' surrounded by skateboarders and faux graffiti. The whole thing was a mess, and even one of the band members looked completely uncomfortable throughout, but the judges seemed impressed, which means they'll probably be back serving up another giant slab of cheese next week.
Finally, on the subject of cheese, Jay James closed the show with a strangely poignant interpretation of The Proclaimers' '(I'm Gonna Be) 500 Miles' (though the Twittersphere seemed more concerned by his veneers than his vocals).
And that's that, tune into 'The X Factor' on Sunday, 19 October at 8pm on ITV to see which two acts are eliminated this week.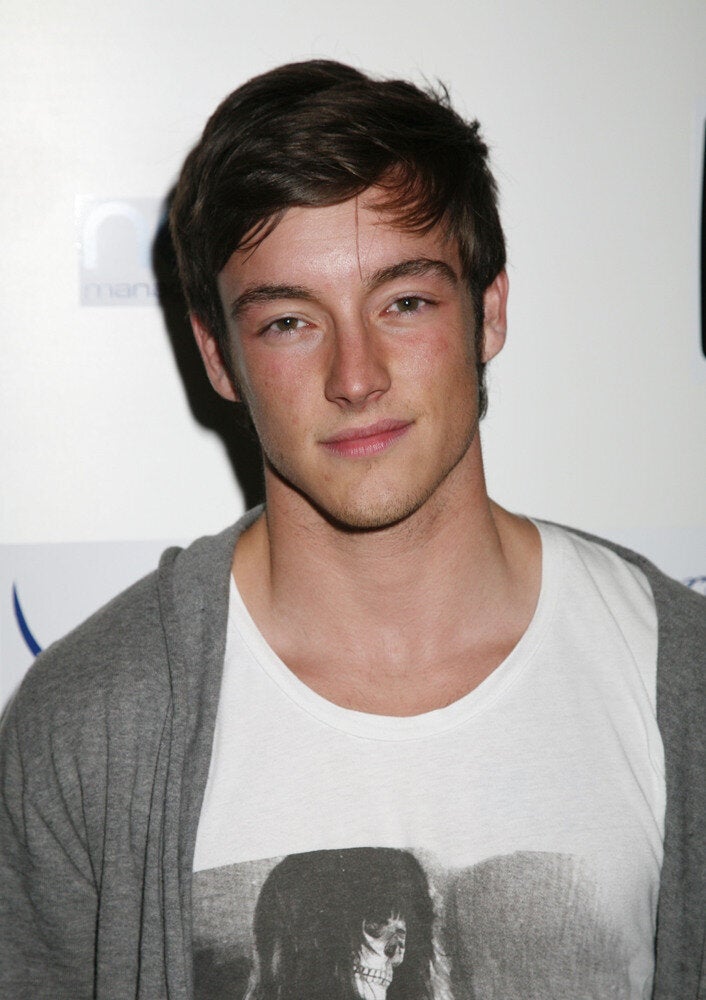 'X Factor' Finalists: How Many Can You Name?