The mother of a British Muslim who went to Syria to fight alongside a group linked to Islamic State (IS) has spoken of her "fear and panic" after she travelled to the border of the war zone to retrieve her son.
The woman, known only as Linda to protect her identity, flew to Turkey after her 21-year-old son left their home in north London and entered the war-torn region without her knowledge.
She said she was reunited with her badly injured son four months after he disappeared and he has since faced "pressure" from MI5 to provide information.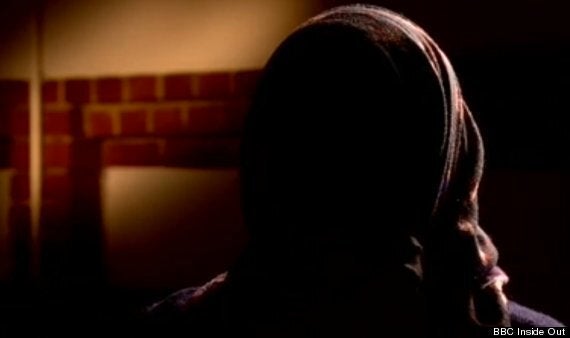 The mother, identified only as Linda, said her son never told her he was going to Syria
As many as 500 young British Muslims are thought to have travelled to fight in Iraq and Syria, of whom about half have returned to the UK.
Linda, 45, told the programme that her only son - referred to as James - had "a strong moral compass" after he converted to Islam aged 18 but he was later recruited by extremists online.
He converted after attending talks at a local mosque and researching online.
"My son came to Islam through his own decision, he wasn't forced or anything like that," Linda said.
She told BBC Inside Out London: "My son never told me he was gonna go to Syria.
"I only found out after he left because he knew I would have stopped him.
"I would have been against it. I think the reason he went was because he felt quite upset about the oppression that's going on there and in his naive mind he thought he could go out there and help.
"I was very shocked. I was terrified."
Linda, who received phone calls from her son while he was in Syria, added: "I was just constantly in a state of fear and panic.
"I clung on to any sign of contact that I had with him and then, after a few days of not hearing from him, the anxiety would start again."
James was badly injured after getting caught in fierce cross-fire between two rival factions, which left several people dead. He was hit in the shoulder by shrapnel.
After learning of his injury, Linda travelled to the Turkish border with Syria and tried to navigate her son to safety.
"He was traumatised," she said. "He was in quite a fragile state. He was by himself, he was scared.
"At that point I knew I was gonna have to go to Turkey. Because it gave him something to aim for, cos he knew that his mum was waiting for him."
After arriving in the small riverside town of Adana, she used the internet to map out a safe route for her son to reach her and texted her hotel address to him.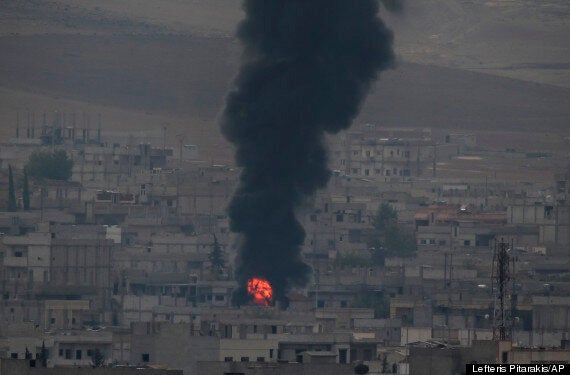 Linda travelled to the Turkish border with Syria, where there has been intense fighting in recent days between Kurdish fighters and IS in Kobane
"I completely lost contact with him," Linda said. "I didn't know what was going on. I felt inadequate.
"But then I realised my waiting was really powerful and it was enough.
"That was all I had to do and then he just suddenly turned up."
Linda said her son was questioned by Scotland Yard on his return to the UK but he was released the same day after he was not deemed a risk.
But she said James faced "pressure" from MI5 to provide information.
Story continues beneath slideshow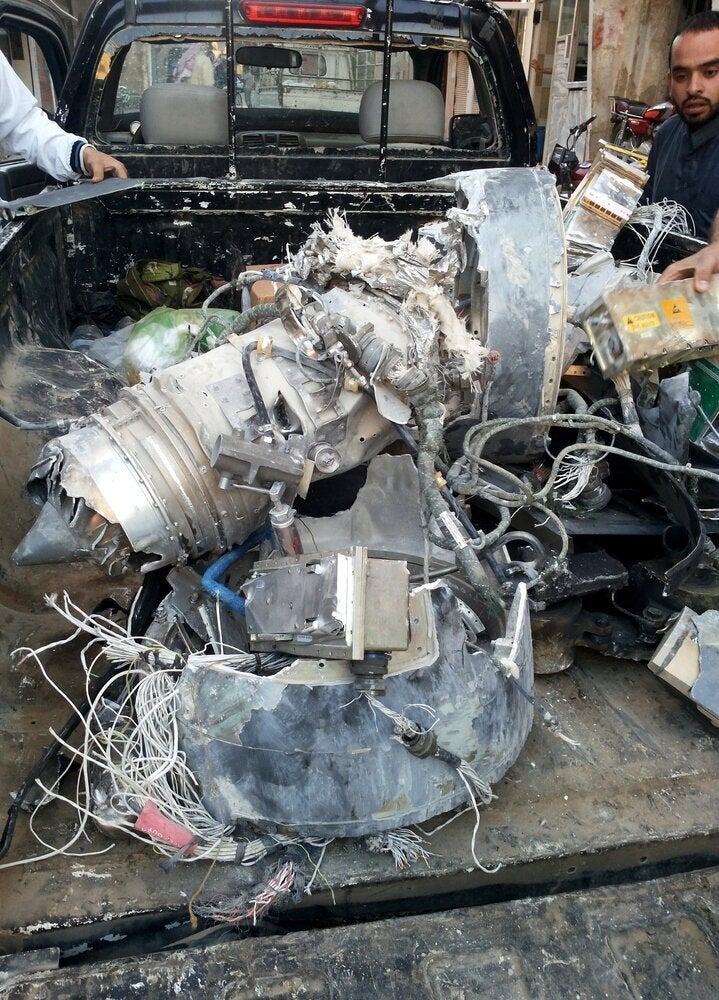 Islamic State Claim US Drone Crashes In Syria
"He got quite a lot of hassle from the secret services," Linda said.
"Trying to sort of pressure him into giving them information. He wasn't able to do that.
"They were quite insensitive. They were sort of bargaining with him and saying we'll offer things but in exchange for information.
"I allowed my son to come back and accepted him with love.
"We've got to be careful with young people, you know, young people can make sudden decisions that are not good, they can do dangerous things.
"I think at that stage, whatever the person's doing, they need support, you know."
Popular in the Community