The Duchess of Cambridge has made her first official public appearance in more than two months, joining her husband to welcome the president of Singapore at the start of his state visit.
Kate, who is just over 12 weeks pregnant with her second child, is suffering from a rare form of morning sickness which has forced her to miss a string of engagements.
But her condition has improved and she made the short trip with William from their Kensington Palace apartment to the Royal Garden Hotel in central London to greet Tony Tan Keng Yam and his wife Mary.
A large groups of photographers were waiting outside the hotel and when the Duchess arrived she looked stylish in a grey Alexander McQueen coat and matching coloured hat by Jane Taylor, but there was little sign of her baby bump.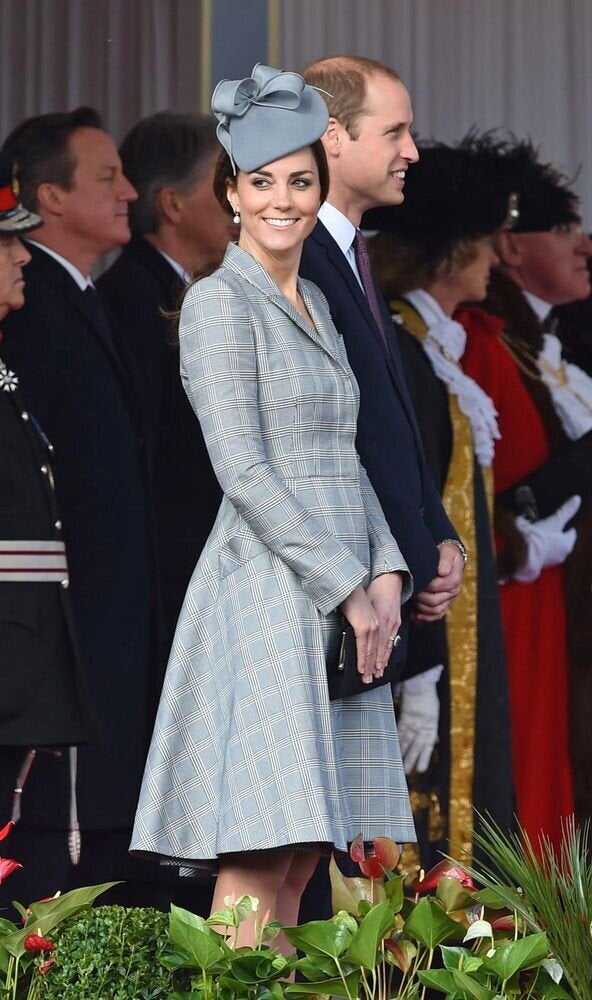 Duchess of Cambridge attends first official engagement after pregnancy announcement
The couple took a lift to the president's suite and found Mr Tan and his wife waiting.
The two couples last met in September 2012 when the Cambridges' Diamond Jubilee tour took them to Singapore.
Kate made the president laugh by telling him, "It's a bit colder than our last meeting", and he replied: "The weather is lovely."
Mrs Tan said she was glad Kate could make the engagement and the Duchess replied: "So am I. I've been looking forward to getting out of the house, that's for sure."
Before the foursome sat down to tea they posed for an official picture.
The room had a panoramic view of Kensington Gardens and the London skyline above the trees, with the Shard, London Eye and BT Tower standing out.
The Duke, smartly dressed in a dark suit, shirt and tie, sat down next to the president while Kate joined Mrs Tan on a sofa opposite.
The president commented on the beautiful view of Kensington Palace from the hotel and William joked: "You can probably see into our bedroom window which is a bit worrying - I wouldn't look too closely."
Mr Tan, 74, had a successful career in banking before entering politics in 1979 and held various post before becoming deputy prime minister.
He retired from government in 2005 and later ran for president and was elected Singapore's seventh head of state in August 2011.
He is the first Singaporean president to make a state visit to the UK.
Later he will receive a ceremonial welcome on Horse Guards Parade and be greeted by the Queen and Duke of Edinburgh.
During his four-day trip he will conduct a round of meetings and visits, and will hold bilateral talks with Prime Minister David Cameron tomorrow.
Related