An Australian man has been convicted of sex offences after an undercover operation in which charity workers used a CGI 'child' to identify online predators.
Scott Robert Hansen, a registered sex offender, pled guilty to three charges after he was caught asking the computer-generated image, which he thought was a nine-year-old Filipina girl, to perform sex acts for money.
Hansen admitted sending explicit images of himself and of having other images of child abuse on his computer.
"I like asian chicks, are you... for action" and added ""i'm naked, ever seen a guy naked?" before turning on his webcam and committing a sex act on camera.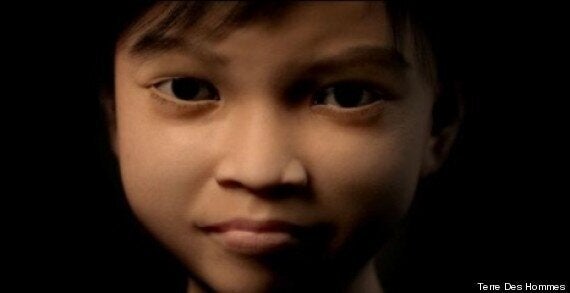 In sentencing Hansen to a 12-month correction order, the judge at Brisbane District Court said that "if you believe that's a nine-year-old girl, then that's the law, that's good enough".
Hansen's arrest and conviction is the first from an operation which reportedly identified 1,000 men attempting to contact 'Sweetie', including 110 Britons.
The names of those 110 men have been sent to the UK's National Crime Agency, though it is not thought any have yet been charged.
The BBC said it has seen the files on the 110 British men identified by the charity, saying that many of the men would be "easily identifiable" - though it raised questions about whether the evidence would be admissible in court.
The NCA said it is sent "1,600 referrals relating to potential child abuse every month", and said it gives "top priority to those cases where an immediate or high risk to a child is identified".