The traditional gingerbread man has been a favourite treat for generations - but to make the biscuit more suited to life in 2014, one cafe has given it a makeover.
A picture of an "organic genderless gingerbread figure" was shared on Reddit on Tuesday.
The gender-neutral gingerbread in question is believed to be on sale at the Organic Food & Wine Deli in Melbourne, Australia.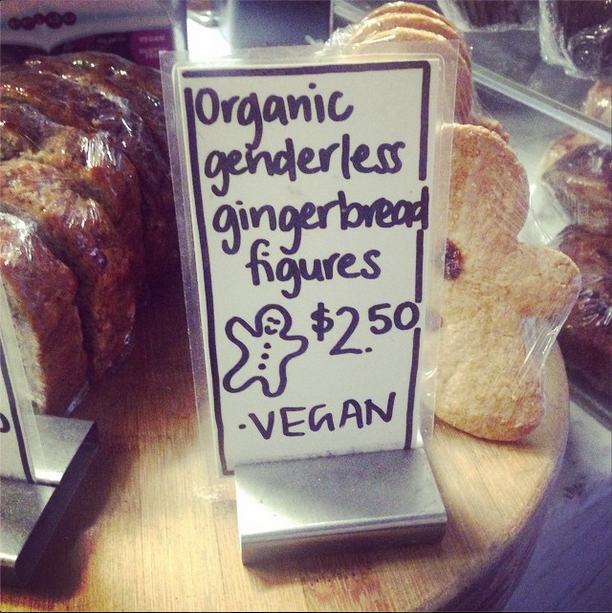 The picture soon went viral, but it doesn't look like many will be rushing to buy the $2.50 (£1.30) biscuit.
Some on Twitter questioned whether gingerbread men are offensive in the first place....
While others have pointed out that other seemingly inoffensive bakes are not so politically correct.
"We're organic and we like people to think about what they say and do and be responsible," she said.
"It's just a bit of fun and it's more about not offending people by writing man than someone saying well it's not a man or woman."