While we were tucked up in our beds on Tuesday, Lauren treated her Instagram followers to a steamy belfie, showing off her posterior in a purple thong.
Wishing her followers a "good night", The Goodge then captioned the photos "#belfie" and "#kissmyass" - you cheeky thing, Lauren! - but she's clearly had a change of heart about the photo as it's now vanished from her page without a trace.
However, die-hard fans of all things Lauren Goodger managed to grab screenshots of the photo before it disappeared from our lives forever (though we can't say we agree with the sentiment of that tweet - quite the opposite, in fact!)
A belfie on the 'Celebrity Big Brother' housemate's Instagram page was later revealed to be a doctored version of a picture of Carmen Ortega, an American model, though Lauren was insistent that she wasn't behind the photo trickery, nor was she trying to pretend that the photo was of her.
Similarly, Lauren was recently accused of trying to fool people into thinking a faceless photo of Carmen Electra's body was actually her on Twitter, though she maintains that the picture was actually a tribute to her "body idol".
Writing in this week's New! magazine, Lauren fires back at her detractors, saying: "I was accused of trying to pass off a photo of Carmen Electra as myself on Twitter. As if! Everyone knows she's my body idol.
"I'm not trying to be anyone else and I won't ever stop appreciating a beautiful woman."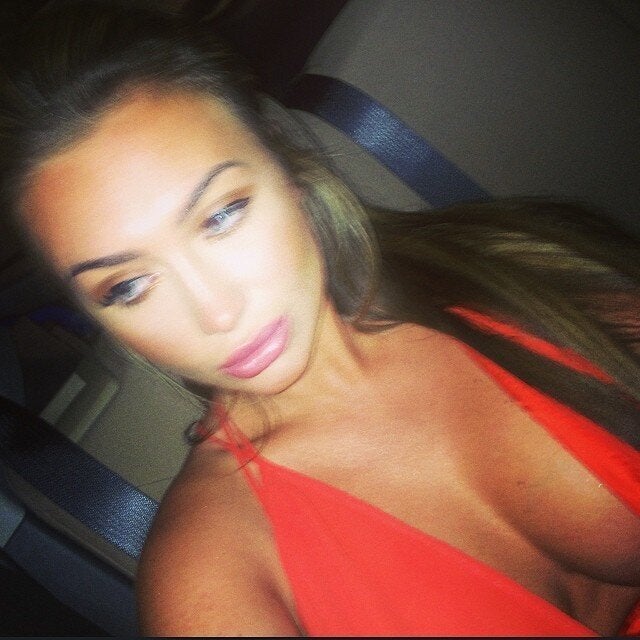 Lauren Goodger: The Only Way Is Selfies