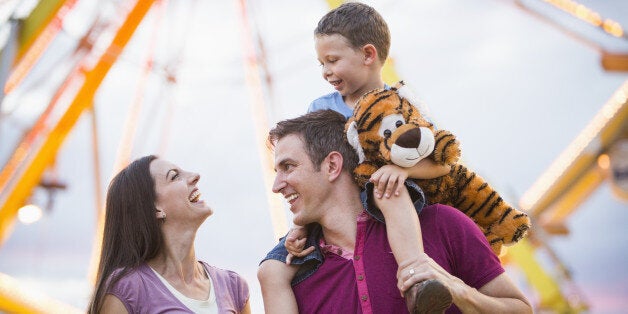 The mood in the car is bleak when the forecast was rather hoping for sunny temperaments all round.
But Dad is grumpy, mum is stressing and the kids are moaning. And they haven't even left the driveway yet.
For many families, the day trip always begins with high hopes but swiftly descends into petty arguments, leaving everyone agreeing on at least one thing: "never again".
To guarantee your day out ends with the rallying cries of "let's do it again", follow these rules and you'll never have to endure another stressful journey again…
One of the great unanswered mysteries of the modern world is the one posed by every child, in every car, in every corner of the world: "Are we there yet?" If you want the journey to be as blissful as you hope the destination will be, the standard attempt to appease with a "not yet" won't get you anywhere.
Trips are, of course, about planning, but in the urgency to hit a certain road by a certain time, the needs of the children can be overridden, making it harder to convince anyone the day is really all about fun.
To leave complaints unchecked while on the move is just asking for trouble, suggests travel writer Anna Alboth.
Anna, who details her trips around the world with her husband and two children in The Family Without Borders, tells HuffPost UK Lifestyle: "Our three and five-year-old girls are proper members of our team and are always co-deciding with us: where, how and when do we go."
"We have no problems in changing the plans, if anybody is tired or hungry or simply not in the mood."
Kids, of course, aren't stupid. They play up on long journeys because they often enter the car or board the train prepared for discomfort. Show them why it'll be fun, advises Kimberly Tate of Stuffed Suitcase.
"We tell our kids what we'll be doing at the location when we arrive," reveals Kimberly. "Often showing them photos of the hotel pool or letting them choose an upcoming part of the trip helps them look forward to what's to come."
"We also have more relaxed screen-time rules while on the road, so our kids look forward to trips since they know there will be fewer limits on movies and electronic games."
The same rules for peace that apply to getting there are relevant once you reach the destination: make sure everyone gets their say in how the day plays out.
Planning is vital, of course. Do your research to minimise any chance of disappointment by checking closing times and updates (if the one ride they've been looking forward to going on is closed that day, there'll be hell to pay), and avoid queues by buying all your tickets in advance.
But that doesn't mean things have to be regimented. For a family adventure to be successful, says Anna Alboth, flexibility is key.
"If my husband wants to spend a few extra hours taking pictures or our little one wants to stay longer in a village in Fiji where she has made new friends, we try to accommodate everyone's wishes."
It all boils down to teamwork, planning ahead and fun for everyone. And maybe just a little bit of harmless manipulation…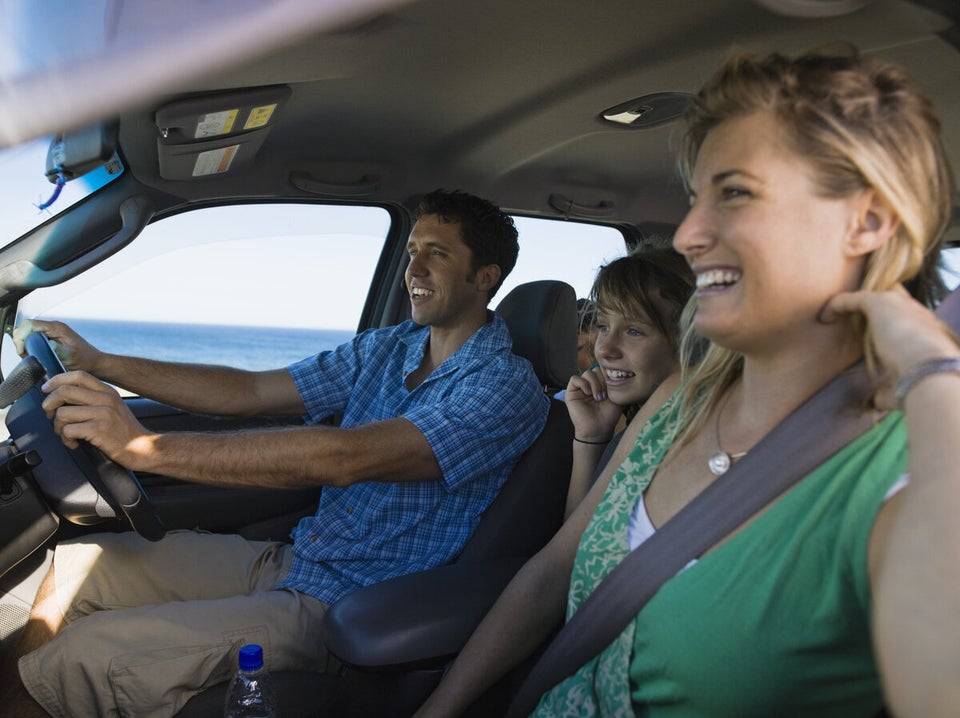 How To Have A Stress-Free Family Day Trip