Award-winning band Rudimental and Gorgon City are taking to the skies to perform live during the inaugural flight of the new Virgin Atlantic 787, which will be live streamed over the Atlantic Ocean.
The two bands will battle it out on the first ever flight of Virgin's new 787 as it flies from London to Atlanta, audiences from around the world will be able to enjoy the gig as it becomes the first of its kind to be live streamed via Wi-Fi whilst the plane is flying over the Atlantic, bringing a whole new meaning to in-flight entertainment.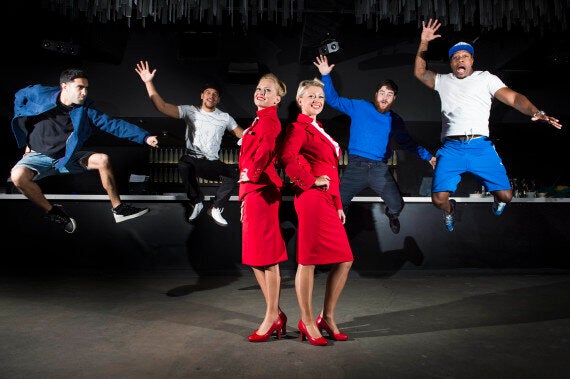 Fans of the bands will be able to watch as the one-time sets will be streamed live and you can watch the whole thing right here.
The onboard gig will see four-piece band Rudimental play sets with Gorgon City which will take place at 35,000 feet, this will be a milestone in onboard technology as it will be the first time that inflight wifi has been used in this capacity.
Amir Amor of Rudimental said: "We are all buzzing for this gig. We have played some pretty mental shows over the past 2 years but I think this is going to be a memorable one!".
Celebrating Virgin Atlantic's 30th year, the new 787 aircraft is aptly named 'Birthday Girl' and features specially comissioned paintwork. For the first time ever, the iconic Virgin Atlantic 'Flying Lady' will be displayed face on and carrying a celebratory champagne coupe.
Virgin Atlantic Director of Communications Meigan Terry said: "The 787 is a big step forward for us in terms of both innovation and our commitment to constantly delight our customers. With this in mind, we want to make sure that Birthday Girl's inaugural flight is truly memorable.
Bringing together two cutting edge music artists and attempting an absolute world first feels like a good way to cement the 787 as the centrepiece of our fleet."
Popular in the Community