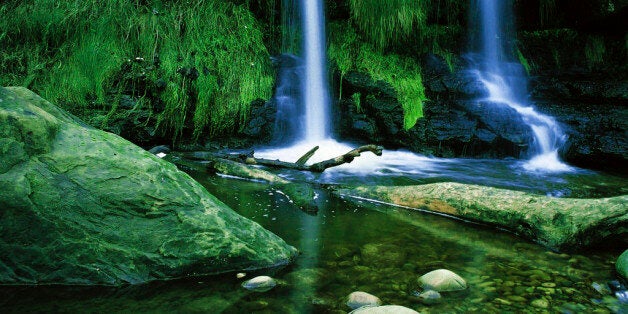 Think ideas for a day trip and it's unlikely the words 'waterfall' and 'coves' will figure high on the list. We know we have them here in the UK, we're just not quite sure where, or how we'll ever get round to bathing in their glory.
We all have a friend who's fanatical about weekends away, the one whose idea of a perfect date is go on a ramble in the countryside in the search for a wild swim. And, if you've always been curious about where they go, and how they always return with some amazing photos of somewhere that looks like it could easily be in the Caribbean then now's your chance to get in on the secret.
We caught up with Daniel Start, the author of Wild Swimming and Hidden Beaches who told us: "Britain has some of the most beautiful coves and waterfalls in the world, but many remain hidden from view and are secret paradises waiting to be discovered. The good news is they're only a short drive from Britain's big cities."
"Once you're parked up, all you'll need to carry with you is a map or a guide book, some refreshments, and of course, your bathing suit," he explains.
Dominic Bates, editor of the Ramblers' Walk magazine, finds it surprising that so many of us waste our free time choosing expensive breaks in packed destinations, when everything we need to discover and unwind in is a mere few miles away. "Exploring Britain's great outdoors is always a good tonic for the soul, and that seems especially true when visiting some of our spectacular hidden coves and waterfalls," he says.
"Whether you're looking for some quiet time to reflect, a way to spend some quality time with friends or family, or even a romantic spot for an unusual date, you'll find some amazing secret locations to unwind in - which are often a lot closer than you think."
Here's our pick of the best coves and waterfalls for you to dip your toes in...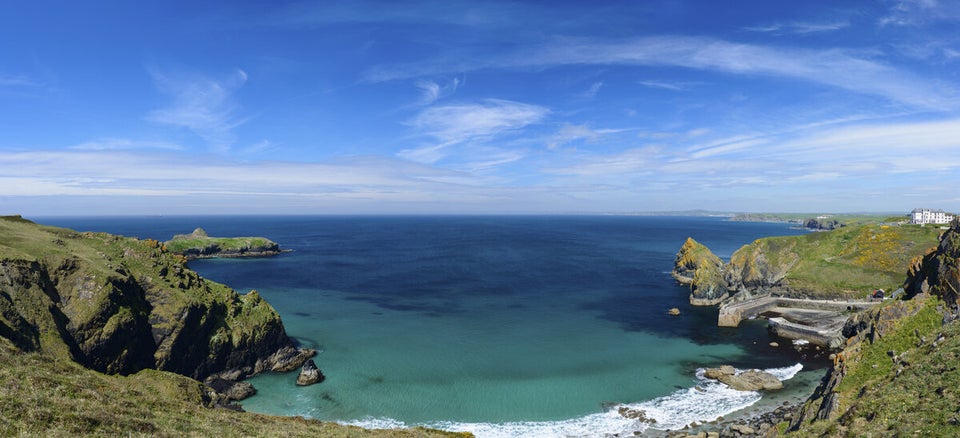 10 Of UK's Best Hidden Waterfalls And Coves