Amazon Fire TV has launched in the UK bringing with it some of the best voice search functionality available and a prediction system that'll feel like it's reading your mind.
Amazon's new TV box will be competing with the likes of Now TV, Roku and Now TV by offering up curated video content through its own Amazon Prime Instant TV service as well as third-party providers like Netflix and Demand 5.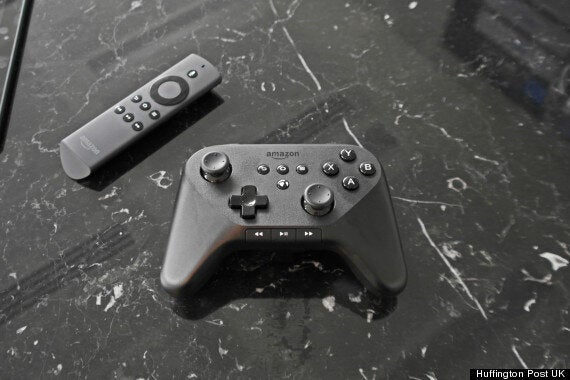 Where the company is hoping it can set itself apart however is through its discovery features like voice search and ASAP.
While the first is self-explanatory the second is where things get scarily intuitive. Amazon automatically learns from your viewing habits and will start pre-loading content in the background.
So whether it's a TV series or a film, the moment you hit 'Play' Fire TV makes sure that it's already pre-loaded and ready to go, completely eliminating the 'buffering' symbol that has become synonymous with online streaming.
Fire TV is available now for £49 for those with a Prime subscription and £79 for those without making it one of the cheapest options on the market.