A whole host of celebrities - including Stephen Fry, Ricky Gervais and Cara Delevingne - have become involved in a new social media campaign to encourage men to check themselves for testicular cancer.
Over the past few months, Check One Two - a campaign to raise awareness of testicular cancer - began encouraging Twitter users to get #feelingnuts (literally!), by uploading a photo grabbing their crotches online to help break down the taboos surrounding talking about cancer.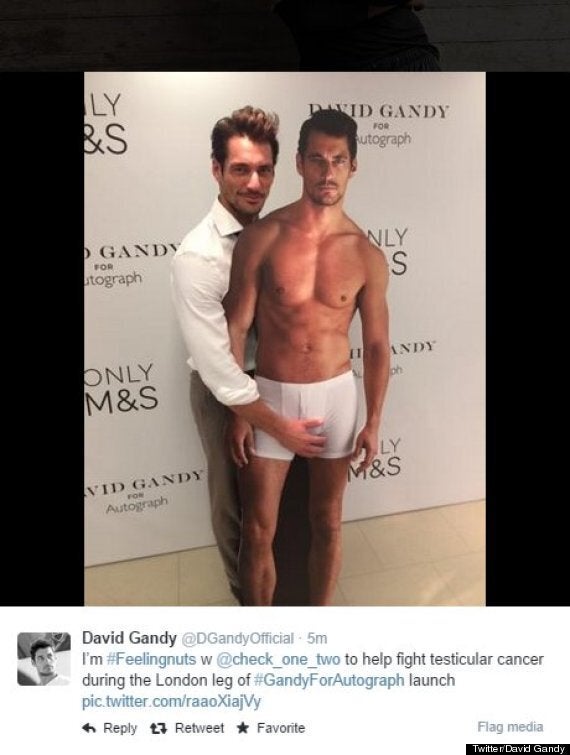 David Gandy has publicly backed the #FeelingNuts Twitter campaign with this cheeky picture
The campaign has received massive support from celebrities online, which has helped spread the organisation's message while tackling a serious subject in a less serious way, in the run-up to 'The Feeling Nuts Comedy Show', a night of entertainment fronted by Jack Whitehall.
The 'Feeling Nuts' show, airing on Channel 4 on Friday, 24 October, aims to stop people being afraid of talking about testicular cancer and get them involved in the Check One Two campaign, through a 90-minute show which promises to deliver "surprise comedy pairings" and "seriously awkward conversations".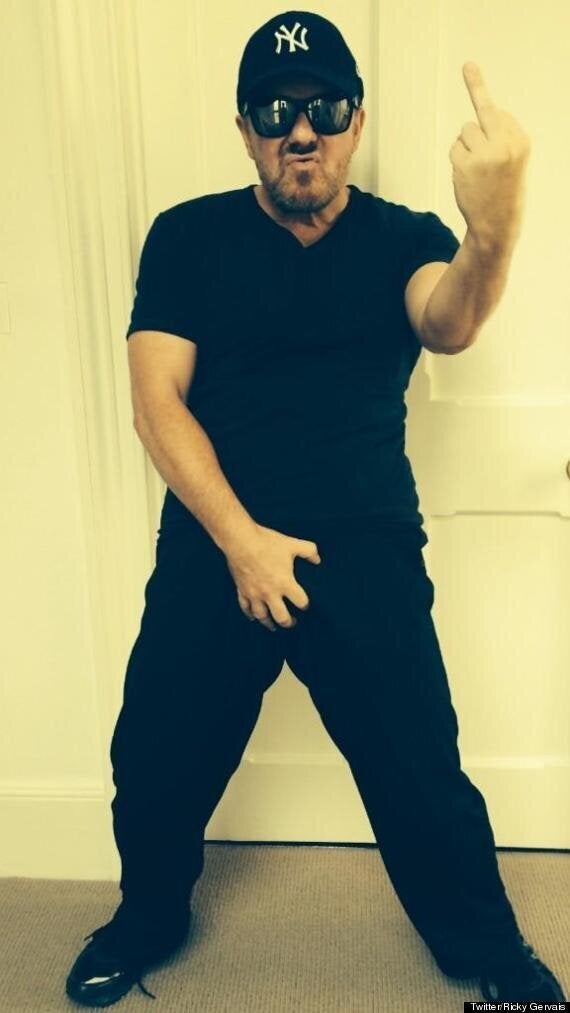 Andrew Salter, who co-founded the Check One Two campaign, explains: "Our mission is to empower people to spread awareness of this preventable cancer and change behavior to check themselves regularly. We were inspired to make a serious difference after recognising that men are needlessly dying from one of the most preventable forms of cancer.
"If testicular cancer is caught early enough, it is almost 100% curable, so we firmly believe that this social movement, designed to save lives, will get the nation talking about this taboo subject and by using entertainment around the #feelingnuts campaign and, ultimately, save lives."
Tune into 'The Feeling Nuts Comedy Night' at on Channel 4 at 11.05pm on Friday, 24 October, and click through our gallery to see the celebrities who have been backing the #FeelingNuts campaign...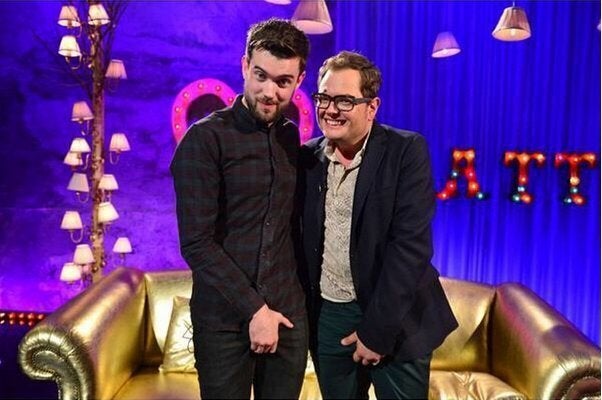 #FeelingNuts
Popular in the Community