The humble pumpkin: well known for its carving capacity, not so well known for its wonderful taste.
With Halloween fast approaching it seems only fair to delve out some delicious pumpkin recipes, so that the inside of that poor orange veg you're planning to carve next week doesn't go to waste.
Great British Chefs share their top three pumpkin recipes comprising a pumpkin and sage soup starter, pumpkin biryani and a mouthwatering batch of brownies (with pumpkin seeds, of course).
Feast your eyes on this...
By Paul Heathcote | Serves 4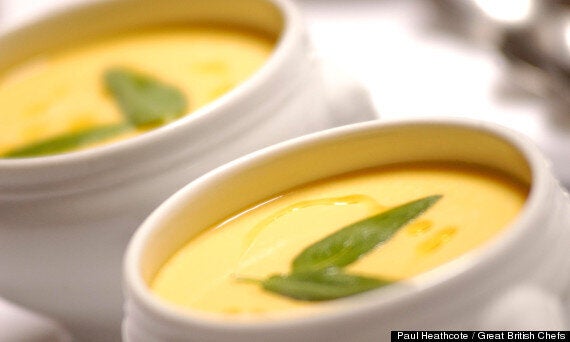 The combination of pumpkin and sage works expertly in Paul Heathcote's comorting soup. An ideal
starter at a dinner party or a mid-week meal, paired with a slice of crusty bread.
1) Chop the pumpkin into big chunks, heat in a pan with a drizzle of olive oil for around 3 minutes until they start to colour.
2) Put in the onion, sugar and vegetable stock then simmer for about 15 minutes until the pumpkin and onions are cooked.
3) Pour in the cream and bring to the boil, combine the cornflour and water and stir in with the other ingredients.
4) Leave to cool for a while before adding butter and liquidising for around 1 minute.
5) Add the sage then return to the pan, bring to the boil and season with freshly milled pepper and salt to taste and complete with a splash of olive oil and a couple of sage leaves.
By Vivek Singh | Serves 6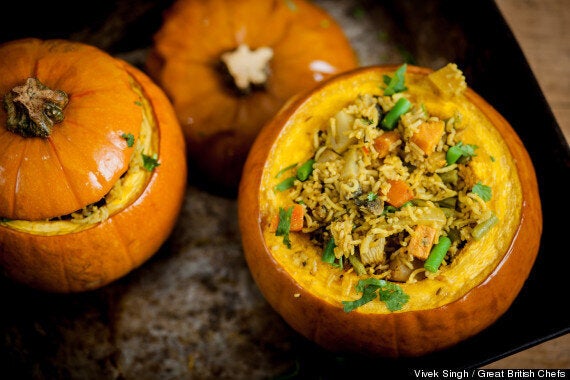 This beautifully presented vegetarian biryani recipe from Indian chef Vivek Singh is an apt dish to serve your guests for Diwali. It is a great combination of Indian flavours and an autumnal theme. Be ready to take a bow as you wow your guests when you crack open the pumpkin lids for your guests at the table and let the warming aromas of rosewater and saffron mingled with the pumpkin fill the air already heavy with festive cheer!
Cooking Time: 1 hour 20 minutes plus marinating time
1 large pumpkin, top removed and reserved, hollowed out to remove seeds and fibres
6 green chillies, split lengthways
2 onions, sliced and deep-fried until golden
1/2 bunch of coriander, chopped
2 tbsp of ginger-garlic paste
1 tbsp of red chilli powder
1 bunch of mint, leaves only, chopped
200g of portobello mushroom, trimmed and sliced
1 carrot, cut into 1cm dice
1/2 swede, cut into 1cm dice
1/2 turnip, cut into 1cm dice
1/2 sweet potato, cut into 1cm dice
1/4 celeriac, cut into 1cm dice
10 green beans cut into 1cm pieces
1) Begin by preparing the pumpkin. Apply tamarind paste and a sprinkling on chilli flakes to the inside of the pumpkin. Roast in an oven preheated to 180°C or gas mark 4 for approximately 25 minutes, until tender but still holding its shape.
2) After the rice has soaked in cold water for approximately 10 minutes then drain off excess water.
3) While the rice is soaking in cold water, peel and cut dice the Jerusalem artichokes into 1cm dice for the vegetable filling and squeeze over some lemon juice.
4) In a flameproof casserole dish, mix together all the marinade ingredients but taking care that you only include half the mint.
5) Then, for the filling, add in the mushrooms, vegetables and the chopped green beans. Marinate for 15 minutes by setting aside this mixture.
6) In a large saucepan bring to the boil - water and spices meant for boiling. To this add the drained rice and boil without a cover for about 6 – 8 minutes or until the rice is not quite cooked. Drain this mixture well.
7) To infuse the warm milk with saffron, leave it in a bowl for 3–5 minutes. Add in the rosewater essence and oil. Set aside.
8) After marination, simmer the casserole dish with the vegetables over a low heat for 5 minutes, stir constantly till the vegetables are half-cooked.
9) Then add a layer the rice over the vegetables which are simmering, pour over the saffron mixture and then sprinkle the remaining mint over the rice.
10) Leave the rice and vegetables to cook for 5 – 7 minutes in the casserole with a lid on, on high heat allowing the steam to build up.When the steam starts to escape from the pot, cook for another 8–10 minutes on low heat. Then
remove from the heat and leave the casserole to rest for 5 minutes.
11) Now fill the pumpkin shell with the biryani and sprinkle the remaining green beans chopped into 1cm pieces over the biryani. Cover the filled pumpkin shell with the reserved pumpkin lid and roast in an oven set to 200°C or gas mark 5 for 15 minutes.
12) After removing the roasted pumpkin from the oven, take off the lid and serve the hyderabadi biryani immediately.
By Adam Stokes | Serves 8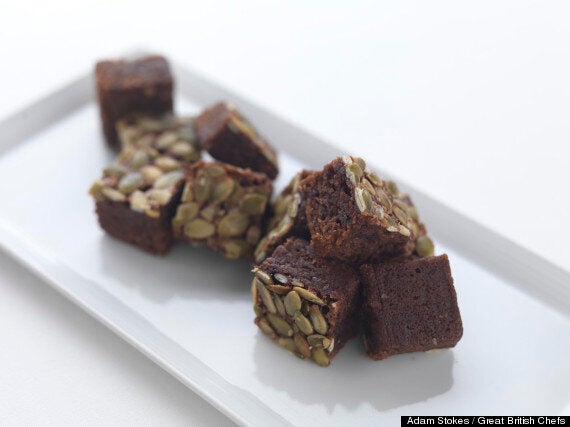 These delicious chocolate brownies are given an added crunch with roasted pumpkin seeds. Adam Stokes recommends serving warm with cream or ice cream for a luxurious chocolate lovers dessert.
140g of 70% dark chocolate, chopped into small pieces
1/4 vanilla pod, seeds only
1) Roast the pumpkin seeds on a baking tray for 5 minutes at 200˚C/gas mark 6, set aside to chill.
2) Place 70g of the dark chocolate and the butter and melt together in a bain marie.
3) Combine the egg and vanilla seeds together then add the granulated sugar. Add this mix to the melted butter and chocolate.
4) Sift in the flour and salt and fold through gently until just mixed. Add the remaining 70g of chocolate pieces and combine well. Transfer into a 20cm square baking tray and cover with the toasted pumpkin seeds.
5) Lower the heat down to 175˚C/gas mark 3 and bake the brownies for 25 minutes. Lightly shake the tray and if the brownie is slightly wobbly in the middle, put back in the oven until just set.
6) Remove from the oven and allow to chill completely before cutting into rectangles.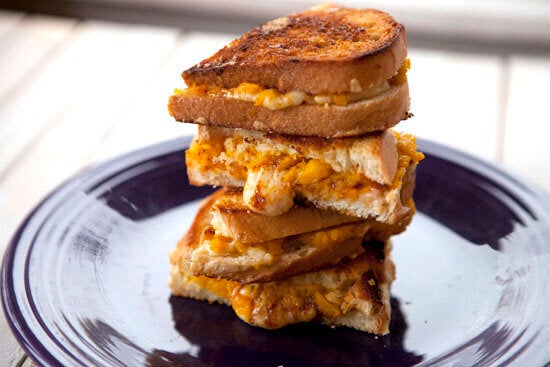 39 Savory Pumpkin Recipes
Related