Prosecutors in the Oscar Pistorius have appealed against his sentence and conviction, a judge acquitted him of his girlfriend June Steenkamp's murder.
The Paralympic athlete was convicted of culpable homicide after a dramatic, televised trial that shook the world.
His five-year prison sentence for culpable homicide - effectively manslaughter - triggered outrage from many who did not believe Pistorius' claim to have shot her mistakenly through a door after mistaking her for an intruder.
But prosecutors failed to convince the judge of their version of events - that the 27-year-old murdered her in a fit of rage during an argument - or secure a conviction for premeditated murder, which can carry a 25-year sentence.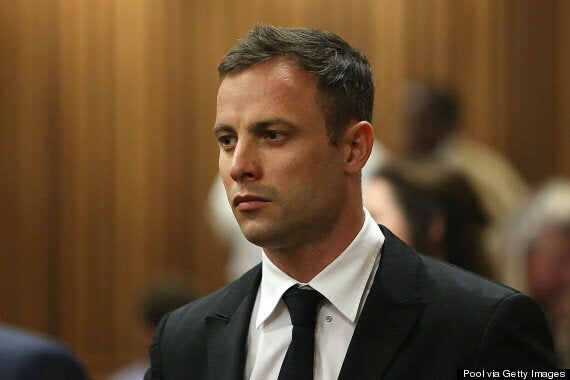 On Monday, a spokesman for South Africa's National Prosecuting Authority says prosecutors will appeal the verdict and sentencing.
Spokesman Nathi Mncube said that the next step is to file papers in court.
Under South Africa law, prosecutors can only appeal against a verdict on a point of law.
This means appeals don't involve a fresh trial or any new evidence.
If Pistorius existing conviction stands, he is expected to serve around 10 months in prison and the remainder under house arrest.