Who would have thought watching people watching television would be so entrancing?
Yet, it is so, with the ever-rising audiences for 'Gogglebox' proving that we can't get enough of sitting in our own living rooms, turning on the box, sitting back and watching complete strangers sitting in their living rooms, turning on the box and… it seems we have officially disappeared down the reality TV rabbit hole.
These families and friends do very little to entertain us a lot. Fighting, bickering, consoling, gossiping and, in some heartwarming cases, pouring another glass of wine has taken this bunch of people who don't know each other even if we know them as a group all the way to primetime, and a BAFTA award.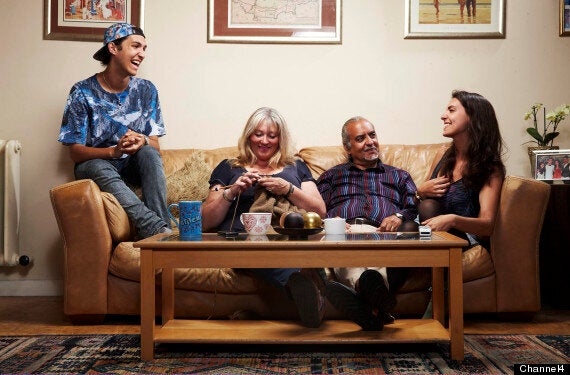 The Michael family from Brighton are a big hit with viewers
But which of them has most firmly positioned themselves in our hearts? The first pair who come to mind are naturally Steph and Dom Parker. And their wine. And their scene-stealing sausage dog Gigi.
But the Tappers, the Michaels and the others all have their own charms. So, who is the nation's favourite goggler?
Well, according to our analysis of social media, it seems the return of the latest series first sparked a series of posts by tweeters, all excited to see… silent Jay's haircut! Yes, even a person who says hardly anything has caught the imagination. Go figure!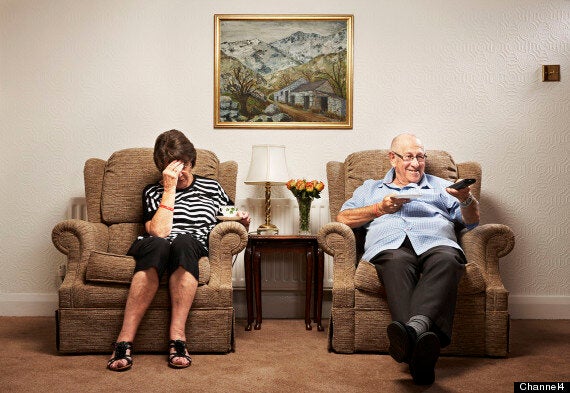 June despairs, the nation giggles along with Leon
Now the show has settled in, however, it's Liverpool couple June and Leon Bernicoff who, week on week, have gained the largest share of discussion across all channels, with an impressive 25% of all chat around the show.
And the breakout star is Leon, with random, unknowing comments about celebrities that have most caught the public's imagination. Apparently, Cheryl Fernandez-Versini is his favourite Spice Girl!
Plus, the pair's harmonious relationship and his wife June's more practical, down-to-earth approach has made this pair a naturally comedic creation straight from central casting.
Behind them are Sandy and Sandra, followed by the Michael Family, husband and wife Andrew and Carolyne with their two children. Surprisingly, not much sign of Steph and Dom in the rankings, indicating they perhaps appeal to an older audience, who aren't' tweeting their comments so regularly.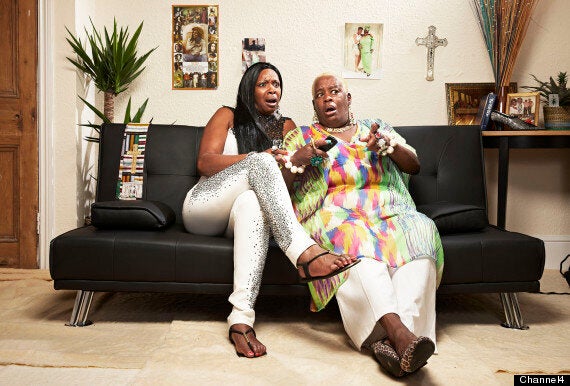 Sandy and Sandra and their dietary habits have got the nation talking
The other main hits with the viewing public are Sandra and Sandy from Brixton, with particular attention being paid to their food. It seems we can't get enough of what they're eating, and anticipation for them reaching for the takeaway menu having a takeaway is particularly high. (And we don't even know these people!) One special topic that got the nation talking was Sandra drinking from a pot noodle pot.
Finally, humans aren't having it all their own way. The data also reveals a disproportionate number of posts discussing the show's canine participants. Even on 'Gogglebox', turns out it's a dog's life. So British!
All TV trends data referred to in this article has been supplied by Virgin Media, which provides access to up to 260+ channels including Freeview, Virgin Movies, Sky Movies and Netflix.
Who's YOUR favourite Gogglebox family?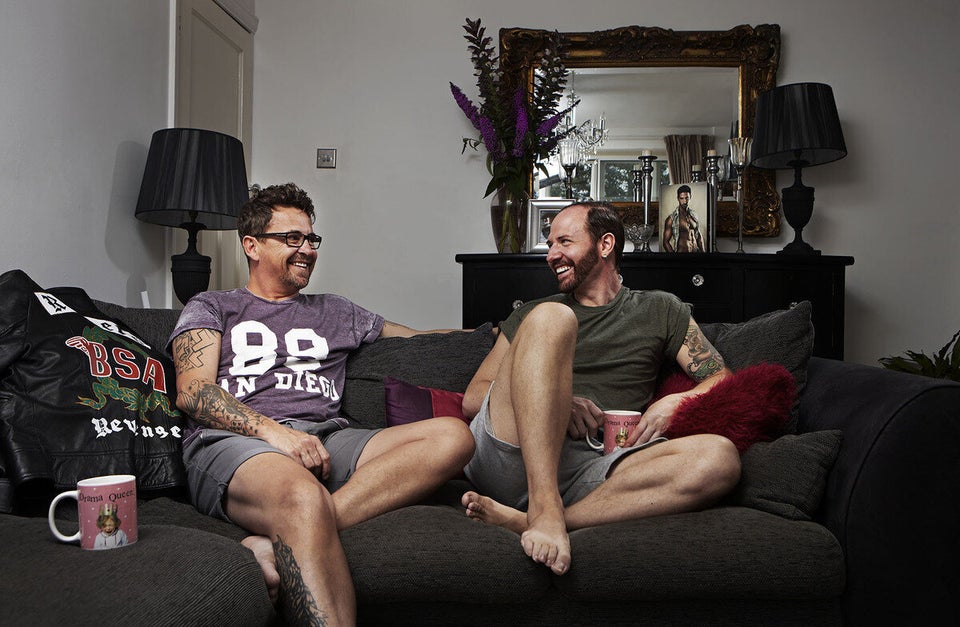 'Gogglebox'
Related