I've used a simple recipe for cookie dough to create some fun shaped biscuits for Halloween.
Just get hold of some novelty cutters and away you go...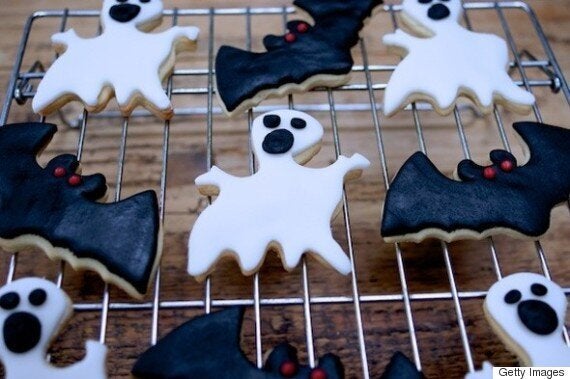 The secret to super neat shaped cookies is making sure you chill your dough before you roll it out.
The other top tip is to use ready to roll icing for decorating which is readily available in supermarkets. Simply roll it out and stamp out matching shapes with your cookie cutters. It gives you a really crisp finish rather than trying the more fiddly flood icing technique.
This Halloween recipe gives a large yield, so if you need a large amount of cookies, it's ideal. If not, simply wrap half of the dough tightly in cling film and freeze. It's great to be able to knock up some fun biscuits with the kids when you're at a loose end.
175g butter, room temperature
Ready to roll icing, to decorate
1. Cream the butter and sugar until pale and fluffy then gradually stir in the eggs and vanilla extract until well combined.
2. Stir in the baking powder, salt and flour and gradually mix until your dough forms.
3. Bring the dough together with your hands and then split into two discs and chill for one hour wrapped in cling film.
4. Heat the oven to 200C/180C fan/gas 6. Grease and line several baking sheets with baking parchment.
5. Sprinkle a little extra flour on your work surface and rolling pin, and roll out each disc of chilled dough until very thin - about 5mm.
Cut into shapes then, using a palette knife, transfer to the baking sheets about 3-4cm apart.
6. Bake for 8-10 minutes until lightly golden. Allow to cool on the sheet slightly before transferring to a wire rack to cool completely.
7. Roll out the fondant icing as thinly as possible (about 3-5mm), then stamp out matching shapes with your cookie cutters. Brush each cookie with a little water then, using a palette knife, carefully place the icing shapes on top of the biscuits. Press down gently with the palette knife to secure.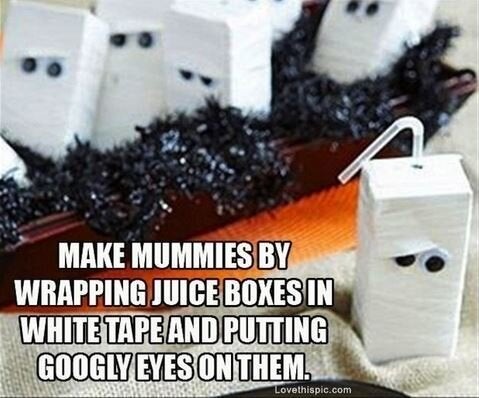 18 Halloween Hacks To Make Decorating Easy