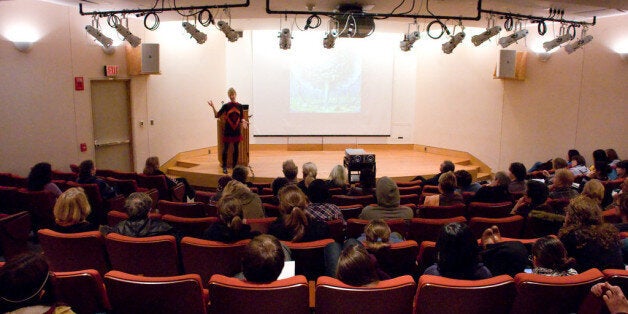 As part of the ongoing row over pensions, academics around the country are set to hold a marking boycott, meaning students will not be set coursework, receive marks or feedback, or be able to sit exams.
The boycott is to begin on 6 November at 69 institutions across the country, the University and Colleges Union (UCU) announced on Tuesday.
The move comes after unsuccessful talks between the UCU and the employers representatives about the protection of workers' pensions held under the Universities Superannuation Scheme (USS). Scheme members are set to lose thousands of pounds in their retirement, as they are being moved onto a career average scheme, rather than the final salary scheme they currently benefit from.
In a recent ballot about industrial action, 78% of USS members who voted backed the strikes, and 87% were in favour of the marking boycott. UCU general secretary Sally Hunt told The Telegraph: "The employer's proposals remain full of holes and the information they are apparently relying on to back them up keeps being exposed as misleading."
In reference to the boycott, a Universities UK spokesman said: "We are disappointed that the UCU has decided to pursue a damaging course of industrial action aimed directly at disrupting students' education. Taking industrial action will not make the substantial scheme deficit and the risks to the future viability of the scheme go away."
Universities affected include the University of Kent, the University of Warwick, Aberystwyth University, the University of Edinburgh and UCL, amongst others.