The colourful children's character Peppa Pig has undergone a make-over leaving her less porcine and more pornographic.
The animated swine was immortalised in sweet pastry at a bakery in Yorkshire.
Trainee accountant George Hughes spotted the startlingly phallic biscuits and posted them on Facebook.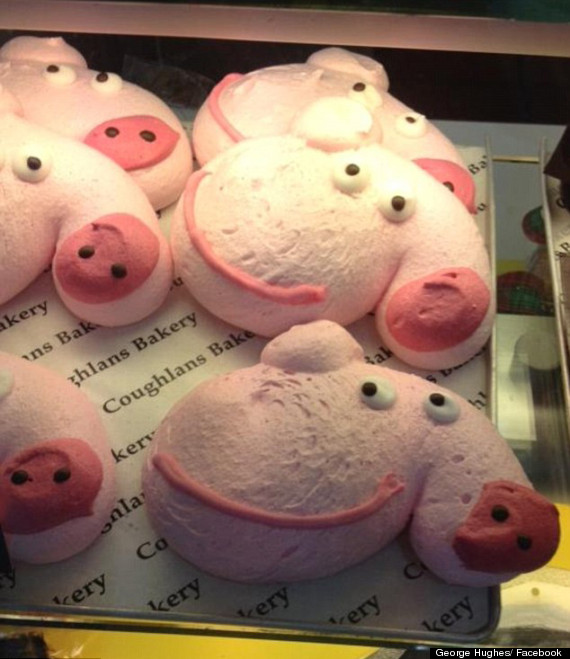 'Sexy' Peppa Pig biscuits?
He wrote: "So I found these 'Peppa Pig' cookies in a bakery… They make me feel uncomfortable."
It is the second incidence of subliminal penises appearing in everyday groceries this week.
SEE ALSO: Peppa Pig Facebook Page Hacked With 'Go To Hell' Message
Tesco's buttermilk packaging was noticed to bear a strong resemblance to male genitalia too.