Fired 'Apprentice' candidate Sarah Dales reveals she's fed up with being surrounded by hypocrites.
One of last year's candidates Luisa Zissman (of 'Celebrity Big Brother' fame) has claimed that many of this year's Apprentice candidates are on the show simply to become famous.
"Isn't that exactly what she did?" says Sarah to HuffPostUK. "What a hypocrite."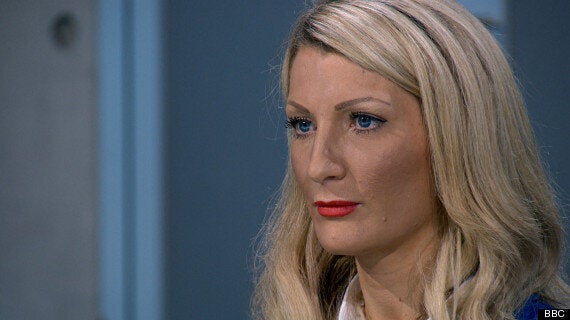 Fired Apprentice Sarah Dales takes issue with the likes of Luisa Zissman calling Apprentice candidates fame-seekers
She adds, "It's about becoming famous for the right reasons, trading on your best points. Isn't that what everyone on TV does? Even Lord Sugar, everyone knows he's a great businessman, so he gets offered a TV show, so he becomes even better known. Everyone's on TV for a reason for a reason."
Sarah was fired from this week's show after Lord Sugar accused her of being "the timekeeper". She says now she tried to have her say, but "it's impossible when everyone's screaming at the top of their voices".
Sarah also believes both rivals and boardroom powers had it in for her ever since Episode 1, when she infamously told the girls' team to "wear lipstick, high heels and short skirts" for their first task.
"The reason I used that tactic was to reiterate our girl power," she tells HuffPostUK.
"Some people took it too literally, and Karren Brady had a go at me for that even before we got to the boardroom.
"But her own book is called 'Strong Woman: Ambition, Grit and a Great Pair of Heels', so I'm not sure why she's changed her mind."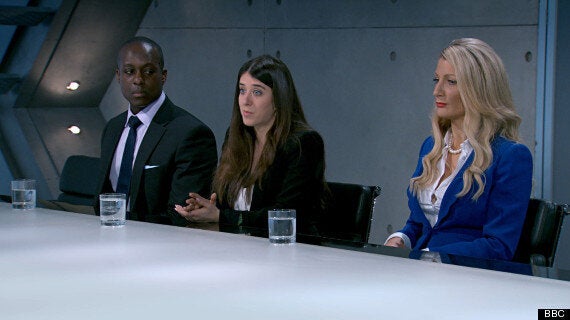 Steven can't for the life of him think why he was sent home along with Sarah and project manager Ella Jade Bitton
Two other candidates went home this week, Ella Jade Bitton and polarising character Steven Ugoalah.
"I was very surprised to go," he tells HuffPostUK. "Because I did a complete 360-degree turn on my behaviour from the first episode. I stopped being outspoken, in fact I hardly said anything at all."
And what could Steven have done differently this week, which involved a task of creating an online video that would be shared widely across the internet?
"Simple. I should have been in the video myself," he tells HuffPostUK. "If you want something doing right, do it yourself, right?"
Who do YOU think has what it takes to be this year's winning Apprentice? Here's the original lineup this year...
Popular in the Community