If you have boys then Halloween is a great excuse to indulge their fascination with the downright gross.
Bogies are a never ending source of amusement in our house, so this recipe for a pudding that looks like it's got snot lurking in it sets the tone perfectly.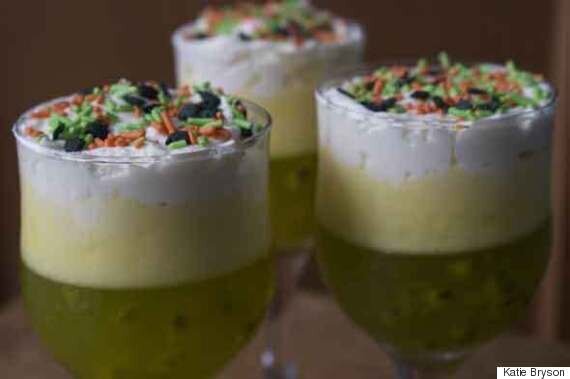 It's a very simple affair - perfect for the lazy or time-pressed cook.
The kids can help make the jelly and if they've never seen passion fruit before they'll love splitting them open and scooping out the beautifully scented but weird-looking flesh.
I've used ready-made custard and even ready-whipped cream in this recipe, so it's just a question of putting it all together in a glass.
1 500g pot of fresh ready-made custard
1 200 ml pot of whipping cream (ready whipped if you're feeling lazy)
1. Make the jelly according to the packet instructions, stirring the passion fruit flesh in, then pour evenly into the bottom of 6-8 glasses (wine glasses, sundae glasses, tumblers - anything you like or trust your children with)
2. Put in the fridge to set. If you don't want your passion fruit pips to sink to the bottom then give them a good stir halfway through the setting process to spread them about.
3. Pour a layer of custard on top of the jelly, then top with whipped cream and chill in the fridge until needed. To serve scatter liberally with sprinkles.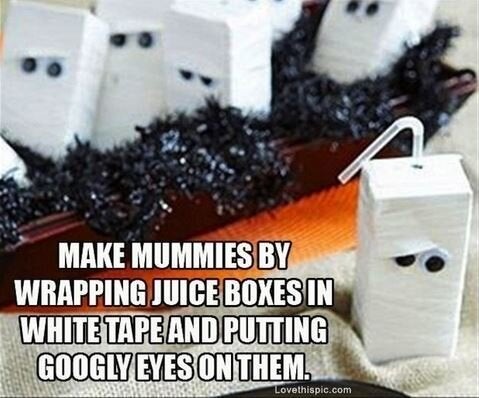 18 Halloween Hacks To Make Decorating Easy