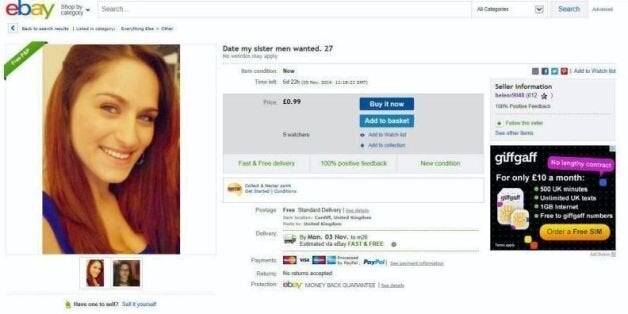 A man has put his single sister on eBay in a touching utterly insulting attempt to find her a boyfriend... and make himself some cash, natch.
Matchmaker (and, erm, entrepreneur) Kyle Maalen put his younger sister Sammy on the auction site with a starting bid of £0.99. Charming.
The 28-year-old says Sammy, 27, is "unlucky-in-love" and is looking for a "genuine, loving, faithful" man to sweep her off her feet.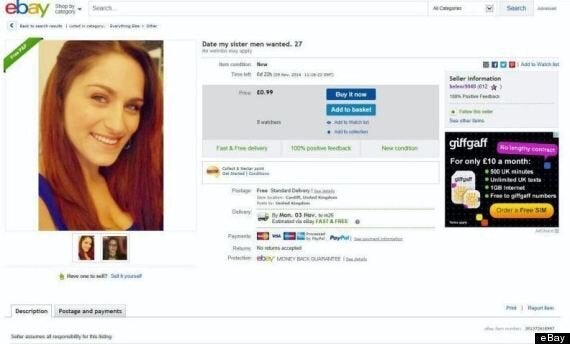 "Firstly this is a serious advert. My sister is 27-years-old originally from London but now lives in Cardiff and is slim and curvy, 5 ft 4 blue eyes dark hair. Very bubbly and outgoing. She not a party animal and very faithful. No kids but would like kids eventually.

"My sister is unlucky with finding a real man. So me and my family are looking for someone who is a great guy who is genuine. Loving. Faithfull. Normal. And just very down to earth.

"Also musts are Must have a job. No bums please. Must have a car or be willing to commute if your far away. Must be decent looking."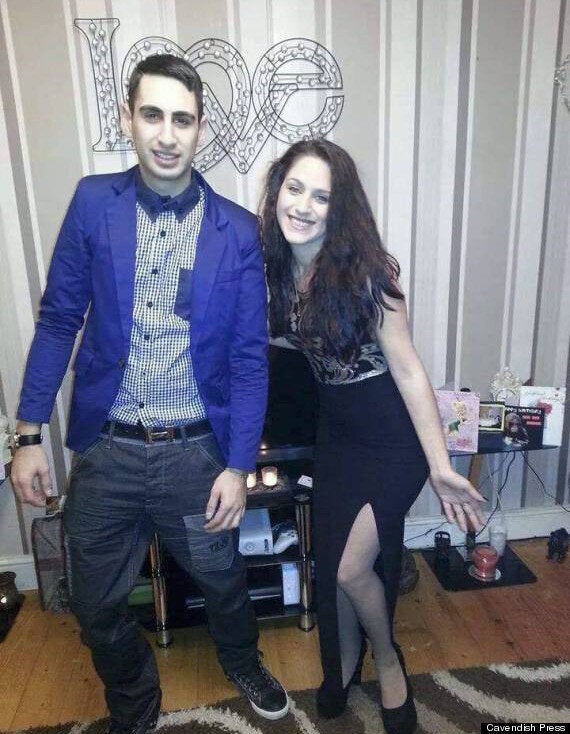 Do you think his move is cute or downright creepy? Let us know in the comments below or tweet us @HuffPoLifestyle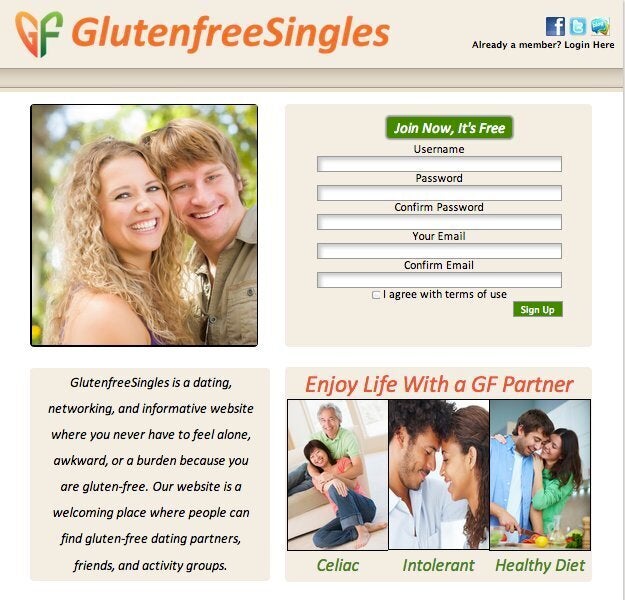 Bizarre Dating Sites