The Russian manufacturer of the engines used in the Antares/Orbital Sciences resupply mission to the International Space Station have attempted to deflect blame away from themselves.
Kuznetsov said that it did not believe its two AJ-26 engines were to blame in the explosion, pending a full investigation by NASA and Orbital Sciences.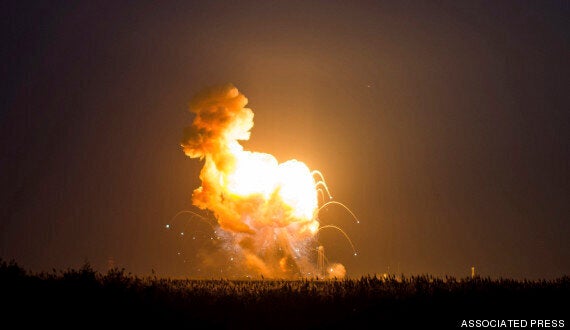 Despite criticism by rival private space CEO Elon Musk (of SpaceX) that the Russian engines were the "punchline to a joke", the company said its equipment was functioning normally:
"Due to certain specifics, it's not possible to talk about the construction details of the rocket itself and the interaction of its systems during launch, since this is the field of American specialists. However, it's important to note that during yesterday's launch, the AJ-26 first-stage engines, which are a modification of the NK-33, were functioning normally."
Fortunately no one was hurt in the incident, but it has raised questions about NASA's increasing reliance on private space firms to help cut costs in an age of decreasing budgets and political commitment for space exploration.
And we still think this is the best reaction so far: