Most people would assume to find a burly bloke behind the wheel of a monster truck, but one seventeen-year-old is breaking the mould by becoming the youngest female professional driver in the United States.
While most teenagers are just learning how to drive, California's Rosalee Ramer has been jumping and crushing cars for three years.
Rosalee, who became pro at just 14, has been interested in monster trucks since she was a toddler.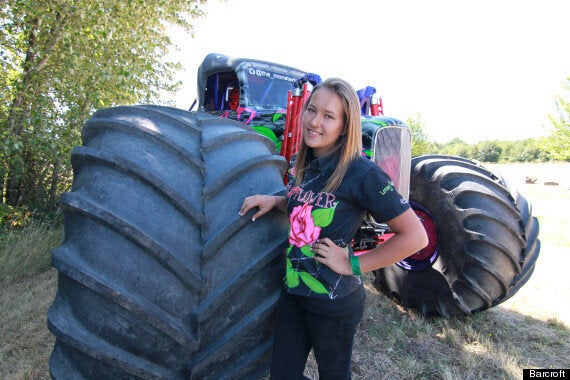 "I've been holding flashlights and helping work on the trucks since I was three," she says. "At eight I was trying to move eight hundred pound tires that are five feet tall - it's kind of crazy.
"I started driving monster trucks professionally when I was just 14-years-old - there aren't any girls who have done that quite yet."
"There's no feeling like driving these big trucks - sometimes you just kind of forget everything and it's just you driving the truck - it's your own little world."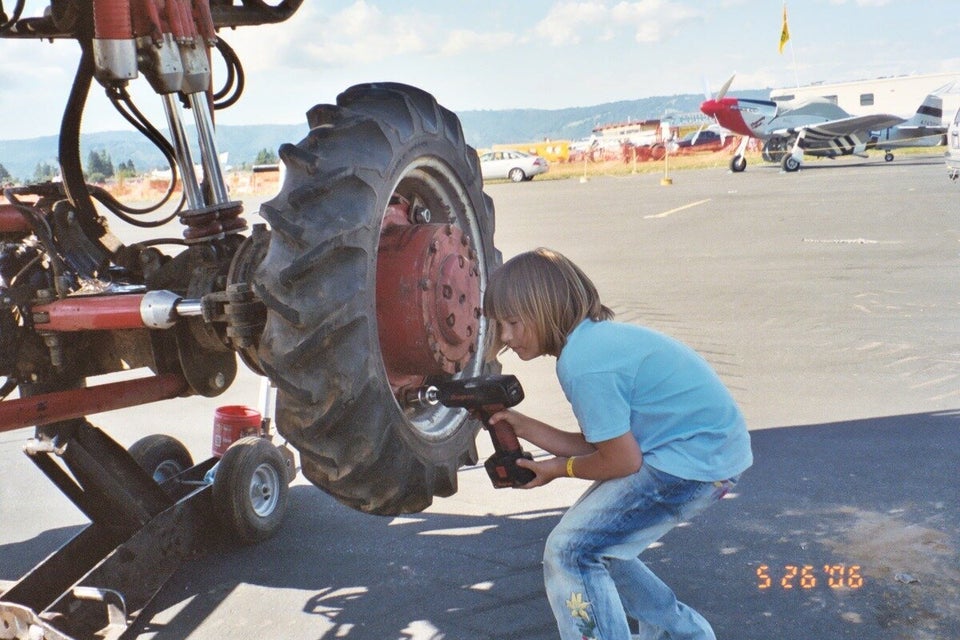 Youngest Female Professional Monster Truck Driver
Rosalee's father Kelvin Ramer, 49, is also a monster truck driver and was thrilled when his daughter started showing an interest in them.
Kelvin said: "As she showed desire to drive, I put her in the truck and slowly introduced her to it - I let her coast it out of the trailer.
"She's helps me fix things whether it be a drivetrain, an engine transmission or electrical issues.
"A lot of people spend their whole lives looking for something that they enjoy and that fulfills them - and she's found it at a very young age."
Rosalee knows her truck inside out, which is important when it comes to safety precautions.
She has competed in over 100 monster truck shows and has rolled her truck several times.
She said: "I've rolled my truck three times - the first thing you do is shut the fuel off - if the fuel is still running that's a hazard for a fire.
"When I got out of the truck after I rolled, I came out smiling - and everyone said I was beaming, like I just got off a ride in an amusement park.
"My dad makes sure I'm completely safe when building the truck - there's a roll cage and extra supports."
And she continues to impress those around her by competing in what is considered a male dominated sport.
She said: "I don't exactly fit the monster truck stereotype but it's what I love to do, and I'm doing it very well.
"I like painting my nails and doing girly things too - I hate when people can't understand why I love both.
"It's a passion of mine - it doesn't matter that I'm a girl. I do it just as well as all the boys."
Related