And then there were three...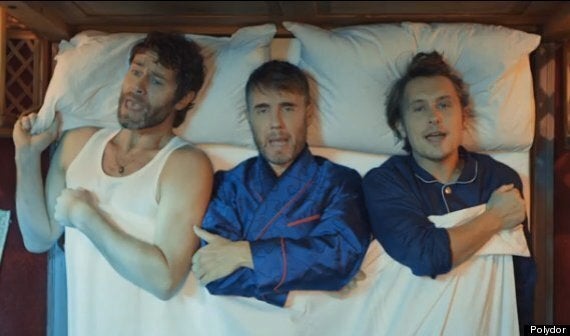 Howard Donald, Gary Barlow and Mark Owen are continuing the work following Jason Orange's exit
'These Days' features Howard Donald, Gary Barlow and Mark Owen in bed together - platonic, Morecambe and Wise style - before embarking on a surreal version of a day - spinning classes, getting their hair done, being vicars, all the usual. Without his former dancing partner to spin with, Howard is left to remove his shirt, get a spray tan and generally soak up the six-pack camera love, while Gary and Mark form, at first glance, more of a sparkly-jacketed double act.
Jason Orange left the band in September, saying he'd been thinking about it for a while, there were no hard feelings between him and his former bandmates, but that the time had come to concentrate on other things.
At the time, Gary and the boys said that, although they had tried to get Jason to change his mind, they wished him all the best and would be carrying on as a trio. The new album is due out on 1 December, with this single coming out a week before that.
What do YOU think - up to their usual standard? Still got it now they are 3?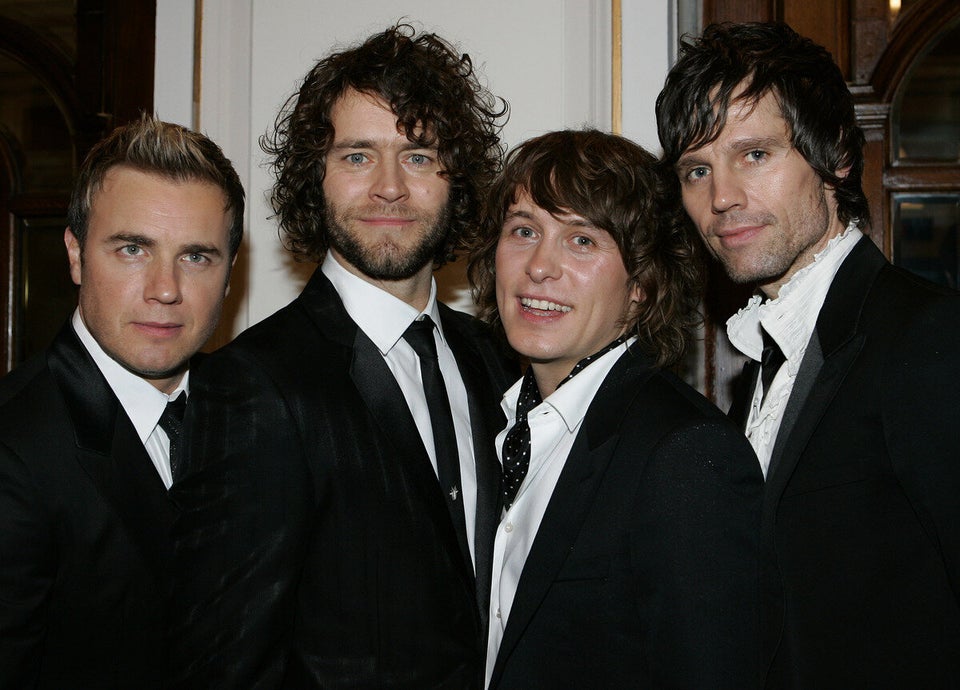 Take That through the years
Popular in the Community