Some children would jump at the chance to use their parents' iPad to play Candy Crush or the latest release of Fruit Ninja. But not these guys.
Taking things back to the good old days (pre-noughties), these children have utilised said iPad as a very successful... book stand.
For their Pokémon annual, no less.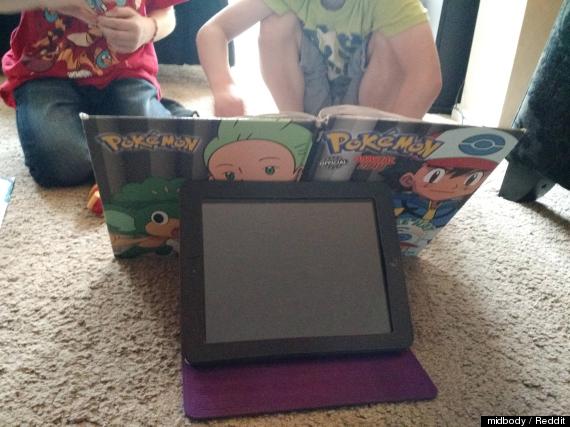 SEE ALSO:

Let the Children Play! - Why Children Should Be Playing Outside This Winter

Dad Makes Daughter Wear Cartoon Backpack And 'I'm 10' T-Shirt After Catching Her Dating Older Boy
[H/T Reddit]