An Australian man has been branded an idiot after he leapt onto the carcass of a 30-tonne whale as tiger and white sharks tore at its flesh.
Harrison Williams was pictured adopting surfing positions astride the dead beast off the coast of Perth in a series of photos and footage, which have now gone viral.
The 26-year-old has been roundly pilloried for the stunt, which saw him dive off his boat and climb on the dead whale between Fremantle and Rottnest Island on Saturday afternoon, ABC reports.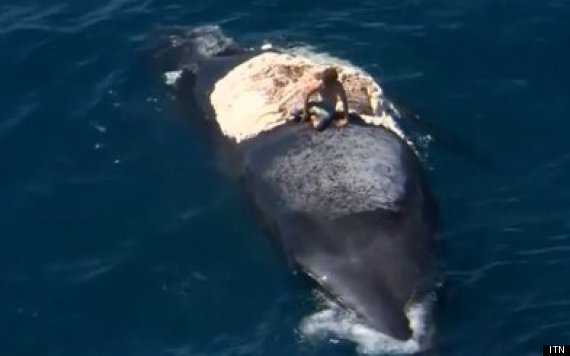 Harrison Williams was photographed riding on the back of a dead whale
Surf Life Saving WA had tweeted earlier of spotting "several" tiger sharks and one white shark feeding on the whale's body.
Fisheries advise several sharks tiger and 1 white shark sighted at Widmills between Rottnest & Freo at 1335 hrs. Feeding on a whale.

— Surf Life Saving WA (@SLSWA) November 1, 2014
"If sharks were feeding on that whale carcass when he swam over then that type of behaviour is highly risky," Department of Fisheries regional manager Tony Cappelluti told the West Australian.
He added: "It potentially could have some critical consequences, not only for the person but also for the witnesses and other people that would have had to assist.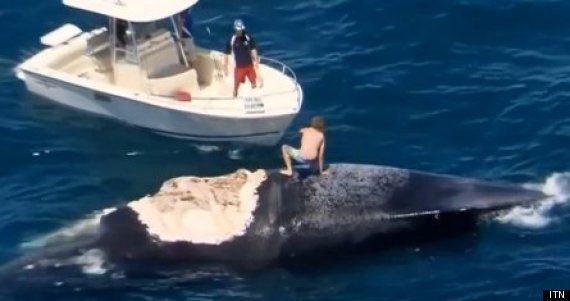 Williams swam through shark infested waters for the stunt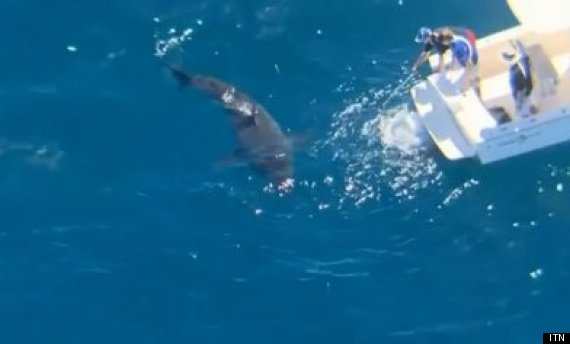 "Ninety-nine per cent of the population would see that behaviour as irresponsible."
As well as being described as an idiot, several people on social media have remarked that Williams is in the running for a tongue-in-cheek Darwin award for the risky stunt.
#darwin award future prizewinner ? 'Idiot' surfs dead whale in f#shark feeding frenzy http://t.co/uejpE1mCv8 via @nzherald

— Richard Byrne (@UKruralsecurity) November 2, 2014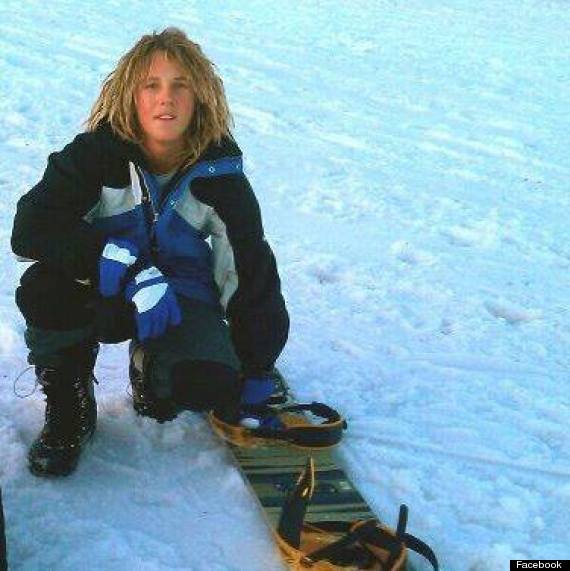 Williams has been branded an 'idiot' by his own mother
Bizarrely, Williams has since told the Daily Mail Australia: "Basically the whale looked in distress and I tried to help it. But clearly I was too late."
He later admitted to reporters from Seven News on the shore: "Yeah, definitely a stupid act but I didn't mean any disrespect to anyone.
"Mum thinks I'm an idiot and dad's not too proud either."