Amanda Holden has revealed she stopped having Botox injections in her face after the difficult birth of her daughter, Hollie.
The 43-year-old admitted that these days she relies on facials and non-invasive procedures to keep her looking fresh, during a discussion about plastic surgery on 'This Morning'.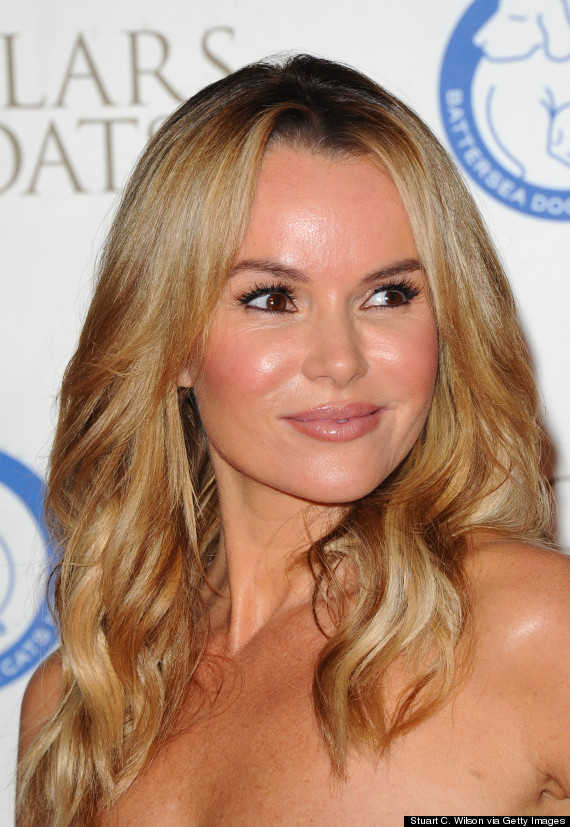 Amanda Holden
The actress - who is standing in for Holly Willoughby on the daytime show - told therapist Louise Van Der Velde that she stopped using Botox three years ago.
"Everybody knows that in the past, yes, I've talked about having Botox," she said.
"Since spending too much time in intensive care after nearly losing a baby, I've not gone under the knife or had any injections.
Amanda was left in a critical condition in hospital for three days following the birth of Hollie in January 2012 and had to undergo a blood transfusion.
Asked whether ditching Botox had changed the way she feels about herself, Amanda said: "To be absolutely honest, [I feel] no different, I now have a team of amazing people and I have non-invasive stuff.
"But I have facials, I buy things from well-known chemists, it's not how I look physically, it's how my husband and how I feel about myself.
"My husband tells me every day wonderful things".
And it seems to be paying off as Amanda is certainly not afraid of flashing the flesh - intentionally or otherwise.
Last week, she showed off a little more than she intended to on the red carpet at the Battersea Dogs And Cats Home's Coats And Collars charity ball.
Although the cheeky glimpse of her bum that she gave her Twitter followers just days earlier was a little more intentional.
LIKE US ON FACEBOOK | FOLLOW US ON TWITTER