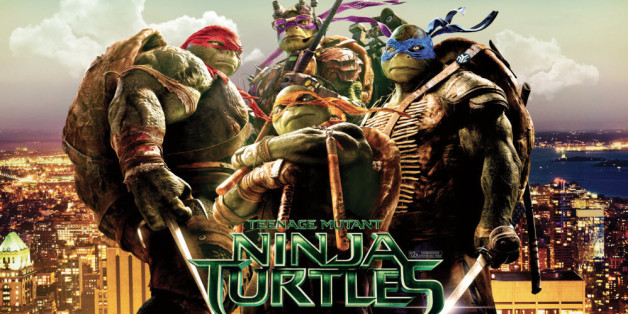 Paramount
To celebrate the release of 'Teenage Mutant Ninja Turtles' in cinemas October 17 (Open in Scotland Now), we're giving one lucky person the amazing chance to win an incredible mountain bike and exclusive goody bag! Over the next four weeks, we're going to introduce you to turtles, Leonardo, Raphael, Donatello and Michelangelo, each with their own unique skills and attitude!
The city needs heroes. Darkness has settled over New York City as Shredder and his evil Foot Clan have an iron grip on everything from the police to the politicians. The future is grim until four unlikely outcast brothers rise from the sewers and discover their destiny as Teenage Mutant Ninja Turtles. The Turtles must work with fearless reporter April O'Neil (Megan Fox) and her wise-cracking cameraman Vern Fenwick (Will Arnett) to save the city and unravel Shredder's diabolical plan.

In our fourth and final look at the Teenage Mutant Ninja Turtles we meet the youngest of the brothers Michelangelo. "Mikey" is fun-loving and free-wheeling, spending lots of his time whirling his nunchakus and devouring slices of pizza. Always enthusiastic, you can count on him to bring bundles of energy to the group and of course shout the immortal catchphrase, "Cowabunga!"
Click here to be in with the chance of winning this amazing prize, and watch the trailer for 'Teenage Mutant Ninja Turtles' below:
Cert: 12A
Open in Scotland NOW & in cinemas in the rest of the UK 17 October.
Find out more on Teenage Mutant Ninja Turtles at www.ninjaturtlesmovie.co.uk.
© 2014 PARAMOUNT PICTURES. ALL RIGHTS RESERVED. TEENAGE MUTANT NINJA TURTLES is a trademark of Viacom International Inc.