The first trailer for 'Minions', the long-awaited 'Despicable Me' spin-off film, has been unveiled by Universal Pictures.
The movie will see the loveable, yellow creatures on the hunt for a villainous master, long before they discover the dastardly Gru.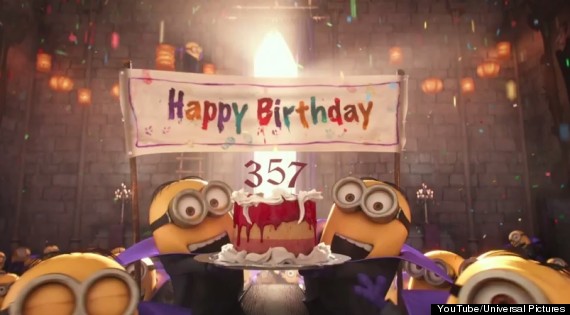 The minions
The clip sees the minions, led by Kevin, Stuart and Bob, trial a selection of bosses throughout history, from dinosaurs and Dracula to Napoleon.
During their journey, the three minions will encounter a number of baddies, including Scarlet Overkill, the first female supervillain, voiced by Sandra Bullock.
The film also stars Jon Hamm, who will provide the voice for Herb Overkill and Jennifer Saunders, who is taking on the regal role of Elizabeth II.
'Minions' is set to arrive in UK cinemas on June 26 2015. Watch the full trailer above...
LIKE US ON FACEBOOK | FOLLOW US ON TWITTER