We always knew Simon Cowell wasn't exactly short of a few quid but now we know just how loaded he is after he topped Forbes' annual rich list.
According to the publisher, the 'X Factor' judge took home an estimated £59million ($95million) in the twelve months up to June this year.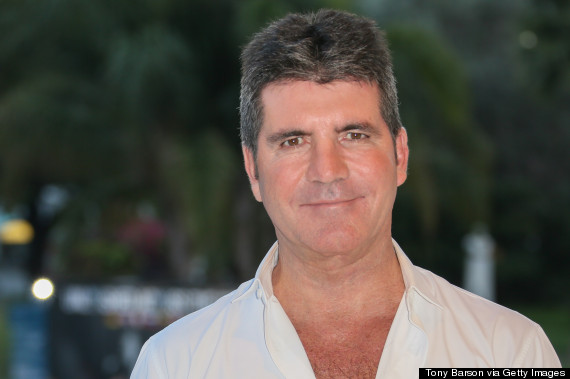 Simon Cowell
And he has One Direction to thank by all accounts, who, along with the dosh he earned from 'The X Factor' and 'Britain's Got Talent', helped him come out on top.
Joining the music mogul in pole position on the list is US shock jock Howard Stern, who also banked £59million.
And Simon wasn't the only Brit in the Top 10 either, as Gordon Ramsay's continued success across the pond saw him placed at No.9 on the list with estimated earnings of £29million ($47million).
The list is compiled with input from agents, managers and lawyers who take into account entertainment-related earnings for each celebrity.
The top 10 also featured daytime TV queens Oprah Winfrey and Ellen DeGeneres, US right-wing TV host Glenn Beck, Dr Phil host Phil McGraw, US entertainer Rush Limbaugh, US TV host Ryan Seacrest and 'Judge Judy' star Judge Judy Sheindlin.
US Entertainment's Top-Earning Personalities:

1. Simon Cowell - £59 million (95 million dollars)

2. Howard Stern - £59 million (95 million dollars)

3. Glenn Beck - £56 million (90 million dollars)

4. Oprah Winfrey - £51 million (82 million dollars)

5. Phil McGraw - £48 (77 million dollars)

6. Ellen DeGeneres - £44 million (70 million dollars)

7. Rush Limbaugh - £41 million (66 million dollars)

8. Ryan Seacrest - £40.6 million (65 million dollars)

9. Gordon Ramsay - £29 million (47 million dollars)

10. Judge Judy Sheindlin - £29 million (47 million dollars)
The 10 Richest People In The World
LIKE US ON FACEBOOK | FOLLOW US ON TWITTER