Just when we thought we couldn't possibly love Alison Hammond any more than we already do on this year's 'Strictly Come Dancing', along comes this video of her completely losing it following last Sunday's dance-off.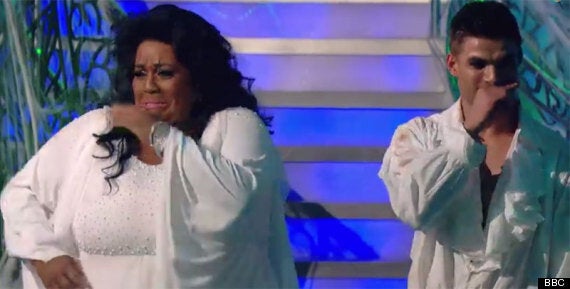 Alison Hammond had something up her sleeve...
As the pair glided around the 'Strictly' dancefloor to Kate Bush's 'Wuthering Heights', Alison's wafting arms got a little out of control and she ended up covering Aljaž's entire head with her sleeve.
After a masterful recovery, the pair made it to the end of their routine, but what we didn't see on Sunday night's result show was Alison breaking out into hysterical, infectious laughter after finishing their dance.
Infectious it most certainly is, and if Alison's raucous laugh doesn't put a big ol smile across your chops then well, we feel for you, we really do.
Laugh along with Alison in the video above and check out more awkward 'Strictly' moments below...
Popular in the Community