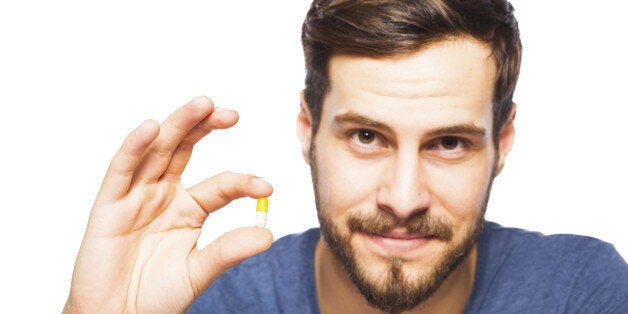 Reaching our fitness targets may seem simple enough; eat well, work out and get enough sleep. What many of us don't realise though, is that without a proper intake of vitamins and minerals every day, our fitness goals may continue to evade us.
An online survey of 5,000 men and women in the UK conducted by Centrum , the world's number 1 multivitamin* in July 2014, found that 77% of people in the UK do not eat the recommended five-a-day , even though over half (59%) of respondents said they ate more fruit and vegetables now than they did 10 years ago.
Our hectic lifestyle is just one of many reasons why lots of us are missing out on the recommended five-a-day and struggling to eat as healthily, with 46% of men surveyed admitting they skipped meals from time to time, and 43% saying they were too busy to eat.
Whenever you want to complement your daily intake of vitamins and minerals, a multivitamin like Centrum Men can help you achieve the right levels.
With 24 essential nutrients, Centrum Men is considered a complete multivitamin and includes vitamin B1 to support normal heart function and vitamin C to support the normal function of the immune system.
Click here to see 8 reasons why men would want to consider multivitamins as part of their routine...
*based on worldwide sales of the Centrum range