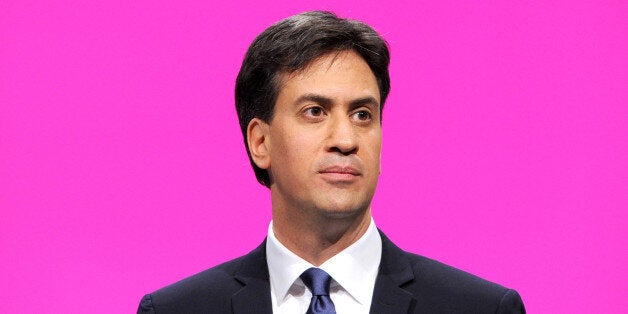 Ed Miliband has denied his leadership of the Labour Party is in crisis and dismissed the suggestion he would have rather never won the job.
The Labour leader has faced days of intense speculation about his future, with deep unrest among the ranks of backbench MPs and claims that some of his top team are plotting against him.
But he attempted to brush off the reports, saying he agreed that "you shouldn't believe everything you read in the papers".
Appearing at the CBI conference in London, Miliband - who beat his brother David to the Labour leadership - was asked if he wished "the other guy had won".
Miliband said: "Definitely not." He added: "It is a huge privilege doing this job. What excites me is the way we can transform this country. The country has huge advantages, huge talent."
Asked if he agreed there was a "crisis of confidence" in his leadership, he replied simply: "No."
The Labour leader attempted to laugh off the speculation about his position, recalling a conversation with CBI president Sir Michael Rake.
"I always remember him saying to me 'Ed, you shouldn't believe everything you read in the newspapers'. It won't surprise you to know that I rather agree with that just at the moment."
Senior Labour figures have publicly rallied behind Miliband but their attempt to shore up Miliband's position risked being derailed when shadow business secretary Chuka Umunna - widely tipped as a possible future leader - appeared to muddle him up with his elder brother David.
Umunna admitted there were "noises off" about Miliband's leadership, but told BBC Radio 4's Today programme: "It is a small minority of people, who are doing so anonymously and off the record."
Popular in the Community